Tips & Tutorials >>
All Tips & Tutorials
3 Creative Ways to Use Your Camera's Continuous Shooting Mode
Have you ever tried using your camera's continuous shooting mode to create a series of photos? It's as simple as changing your camera settings from 'single shooting' to 'high speed continuous' or 'low speed continuous'. If you're capturing fast-paced actions, a high frame-per-second (FPS) or 'high speed continuous' mode is recommended, otherwise a slower speed would suffice. Here are three creative ways to use your camera's continuous shooting mode to create a series of movements in your photos. 
Capturing Multiple Expressions
Shooting portraits in multiple frames can make your photos more interesting and dynamic, and at the same time showcases your subject's versatility in posing and expression! Ask your subject to display various facial expressions continuously within a burst of about 10 shots. As your subject proceeds with his/her poses, press and hold the shutter button for approximately three to five seconds and you will have more than 10 different shots to choose from.
Try using Aperture Priority mode when shooting portraits for a nice depth of field. Learn more in Camera Basics #16: Aperture-Priority AE (AV mode)
Shoot 360-Degree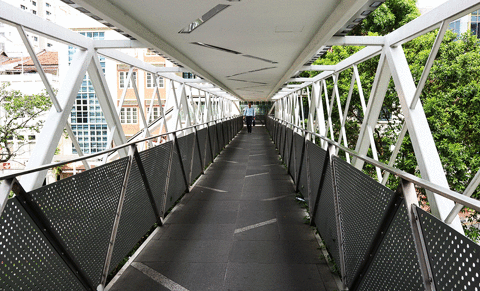 Don't have a 360 camera? Try doing it manually with a mirrorless camera's continuous shooting mode. Stand in a spot where you can swerve in a 360-degree turn as you press and hold the shutter button. In this way, you get the entire view of the place you're at, and you'll give your viewers an interesting view of the surroundings. You can try using this method when shooting landscapes, streets bridges, or from rooftop bars!
Looking for a new camera to do so? Check out The New EOS M6 – A Compact Mirrorless Camera with Speedy Focusing
Create Real Movements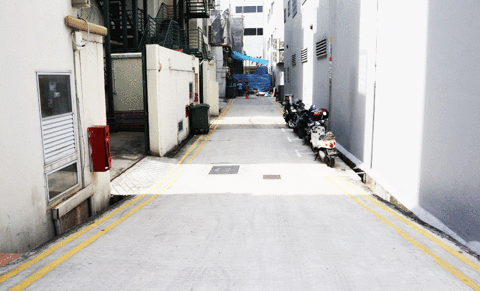 Can creativity be expressed through a ubiquitous action such as crossing a street? The answer is yes. In continuous shooting mode, ask your subject to walk towards a direction, and then shoot continuously as soon as he/she starts to move. For a creative twist, you can arrange the photos in reverse order – think of it as a way to tell a story through art, perhaps a story of going back in time, prompting viewers to think of what one can do if time is reversed. There are many other creative things you can do with your camera, and all you have to do is starting photographing!
Shutter speed is important for movement shots. Find out why in Understanding Shutter Speed
---
Receive the latest update on photography news, tips and tricks.
Be part of the SNAPSHOT Community.
Sign Up Now!