Tips & Tutorials >>
All Tips & Tutorials
[Lesson 11] How Pancake Lenses Affect the Impression of Your Photos
In Lesson 11, I will explain how pancake lenses affect the impression of your photos. If you intend to start using a mirrorless camera, or have just purchased a new camera, this series of articles provide easy-to-understand lessons on techniques for capturing charming photos using the EOS M, which boasts high image quality and simple operability. By learning the basics of cameras and photography, you will be able to produce the shots you want easily! (Photos by: Yuji Ogura, Written & Organized by: Camera Biyori Editorial Department)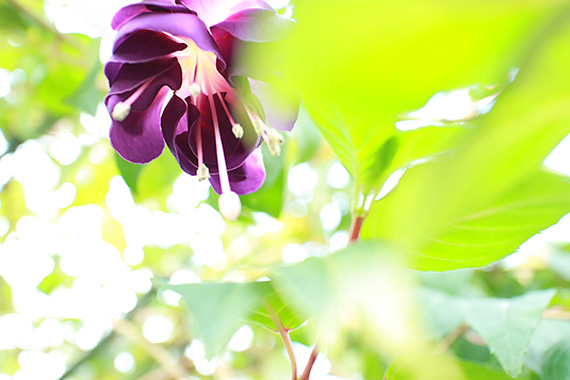 Q: How do "pancake lenses" affect the impression of your photos?
A: The pancake lens that is specially designed for the EOS M has a bright maximum aperture (f number) of f/2, which is suited for creating large bokeh effects and shooting under low-light conditions.
EF-M22mm f/2.0 STM
Lens construction: 7 elements 6 groups
Closest focusing distance: Approx. 0.15m
Max. magnification: Approx. 0.21x
Filter size: φ43mm
Size: Approx. φ60.9×23.7mm
Weight: Approx. 105g
EF-M22mm f/2.0 STM is a pancake lens designed for use with the EOS M. This lens has an angle of view equivalent to approximately 35mm in the 35mm format. As the name suggests, pancake lenses are characterised by the slim, compact size and their light weight. With a closest focusing distance of about 15cm, this lens can capture shots of the subject from a close distance.
Bokeh Effect at Different Aperture Values
Below are examples that illustrate the bokeh effect at different aperture value (f number) settings.
Shot at f/2.0
Shot at maximum aperture of f/2, the background is significantly blurred, and the flower stands out sharply.
Shot at f/18
At an aperture value of f/18, the flower, leaves, and the ground all appear sharp.
Large Bokeh and Dimly-lit Scenes
Both photos above were taken at the maximum aperture of f/2. The focus was set on the clock in the top example, and on the candle flame in the shot at the bottom. In the latter example, the dim light of the candles in the dark was the only light source, but nonetheless the result was a clear shot without any blurriness.
Canon's first mirrorless camera, the EOS M, comes in four colour variations (black, red, white, and silver) so you can pick your favourite!
Yuji Ogura
Ogura's work in photography expands from shooting photographic works to development and printing films. He is one of the tutors at the "Camera Biyori Photography School". He started his career as an engineer at a film laboratory and later establishes his own "mogu camera" lab. He also runs the "mogu sun" portrait studio.

Camera Biyori
Camera Biyori is a Japanese photography magazine introducing charming photos and daily joy with cameras. Suggesting fun activities relating to cameras and photography, Camera Biyori editorial department also offer the "Camera Biyori Photography School" to recommend its readers to engage in photography and have fun.
Published by Daiichi Progress Inc.