Happenings >>
All Happenings
Canon Photo Party @ AFA Thailand 2016: Post-Event Report
On 19 and 20 August 2016, the Canon Photo Party rolled into Anime Festival Asia Thailand's I Love Anisong Concert in Bangkok. Fans and concert audiences had the chance to take photos freely for the duration of one song by GARNiDELiA and May'n, and enter their works in a photo contest held after. How did that turn out? Read on to find out!
Amid the heat, the crowd and traffic jam of the metropolitan city, the Canon Photo Party rolled into the I Love Anisong Concert, held in Bangkok on 19 and 20 August 2016 as part of Anime Festival Asia (AFA) Thailand 2016. 
The concert brought in eight popular anime song ('anisong') artists who gave performances over the two-night event, and the Canon Photo Party was supported by GARNiDELiA and May'n, offering their fans and the concert audiences a chance to take photos freely during one of their songs in the concert. Registration started a week before the event with many having expressed interest in the party. 
GARNiDELiA
The duo kicked off the party on Saturday, day one of the I LOVE Anisong Concert with their excellent performance in front of the crowd, which was over a thousand strong. The Canon Photo Party that night attracted the attendance of over 50 interested photographers who sprang into action upon vocalist MARiA's announcement of the song selected for the Canon Photo Party.
Photo by Wang Kai-Sheng
May'n
For the concert, May'n appear as the closing act for the I LOVE ANISONG Concert 2016, and she rocked the house down. Performing her greatest hits including one song for the Canon Photo Party, she threw the crowd into a frenzy and at the same time provided many great photo opportunities for the Canon Photo Party participants.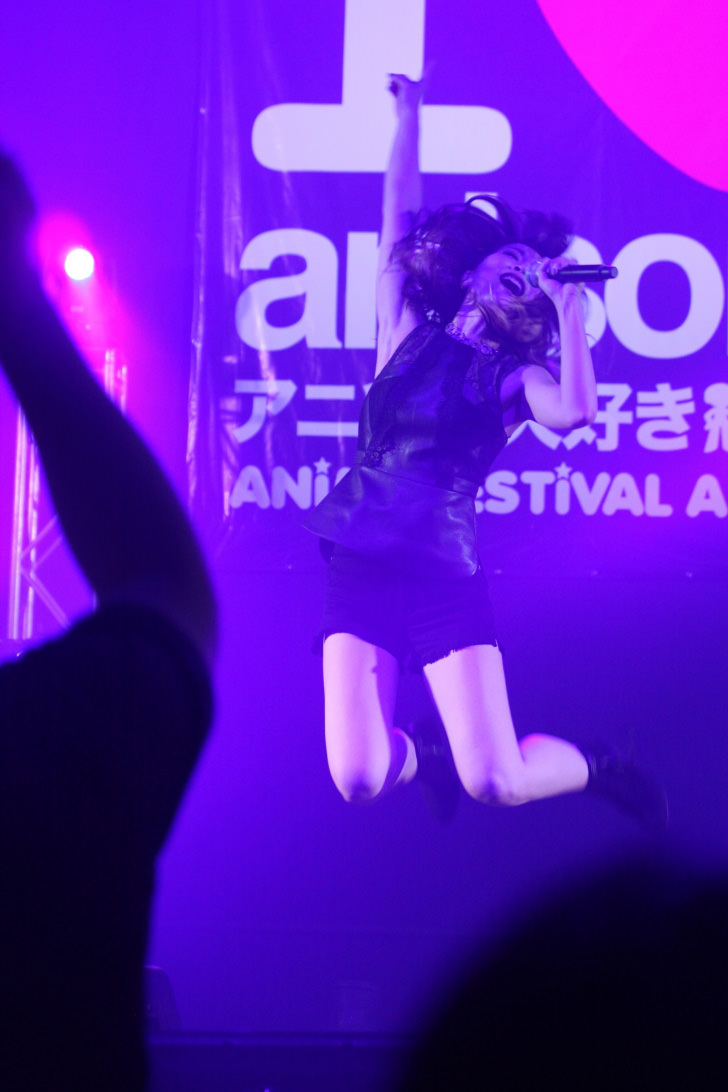 Photo by Thaned Pruttivarasin
Post-event
A photo contest was held for the photographers who had taken part in Canon Photo Party to submit some of their works. Works were received from many, but the judges eventually decided on their overall winner: 'Fun & Happy Moment', captured by Pakorn Wanthanakorn using a Canon EOS 7D.
The winning photo: 'Fun & Happy Moment' by Pakorn Wanthanakorn. 

In their comments, the judges praised the photo for its precise definition of the foreground and background, which gave the picture a sense of distance and yet also portrayed the hype from within the crowd, resulting in a compelling photo.
Congratulations!
For updates and more information on Canon Photo Party, please visit:
http://wowjapan.asia/cpp
Receive the latest updates on photography news, tips and tricks by signing up with us!