From composition to covering the right angles, here are 10 tips to learn from 2016's Christmas photos. 
1. Focus on composition 
Make use of negative space and asymmetry; save symmetrical shots for settings with striking architectural features. Don't forget the rule of thirds and to straighten your photos. 
Learn how composition can make or break your images: Basics of Composition
Photo by: @whimsyandwonderphotography
2. Find the right angle 
Photograph people from slightly above to get more flattering portraits. Use the grid feature to get the best alignment for those breath-taking scenic shots. When it comes to mouth-watering food shots, stand on a chair and shoot straight down if you have to. Remember, Instagram is all about flat lays!
Up your flat lay game with these tips: How to Master the Art of the Flat Lay
Photo by: @sliceofpai
3. Shoot at the magic hour 
The lighting during the golden hour - the time shortly after sunrise or right before sunset - is softer and less direct, making it ideal to capture stunning images. Otherwise, natural light never fails to do the trick.
Here are tips on how to improve your photography with light: How To Play With Lighting
Photo by:@roberto.kiss
4. Exposure
Underexposing your images on purpose may not be such a bad idea. Focus your shots by placing your finger on a brighter part of the frame before hitting the shutter button. 
Get a better understanding of how exposure works: The Long and Short of Exposure
Photo by: @pauloctavious
5. Draw viewers in with a clear point of interest
Capture photos that tell a story to add meaning to it. Whether your subject is in the foreground or the landscape has lines to draw your viewers in, a good photo should always have a clear point of interest.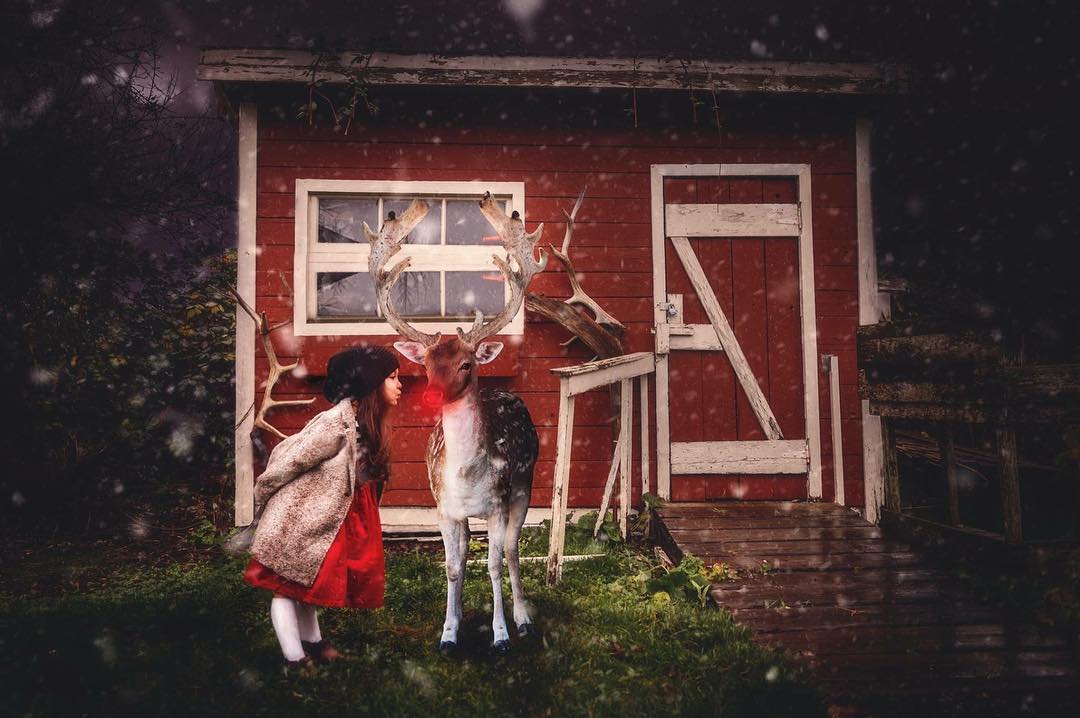 Photo by: @whimsyandwonderphotography
6. Look out for moments
Focus on the subject you are photographing. Keep an eye out for emotional moments, the highs and lows, or anything natural that would make for more interesting pictures.
Photo by: @amandajanejones
7. Play with props 
Use ordinary objects props in your shots, such as Christmas lights, to achieve this bokeh effect. 
Master the art of bokeh with this simple guide: How to Bokeh: A Step-by-Step Guide
Photo by: @jeromebraga
8. Add colour to your visuals 
Resist the urge to add too many hues to your photos, despite the bounty of colours during the festive season. Keep it simple so your photos are less cluttered and more impactful.
Photo by: @willemsizoo
9. Leave room to crop
Shoot vertically, then try various square crops to see which one turns out the most interesting.
Photo by: @h_natalochka
10. Buck the trends
Forget the typical festive shot and try something different instead, like this Christmas 'tree'.
Photo by: @anthony_yves_julien_gerber
Look out for more inspiring stories when you sign up for SNAPSHOT!