Inspirations >>
Photos & People
Canon Inspire – Top 10 Instagrammers to Look Out For (2)
From striking portraits to travel snapshots that will stir up your wanderlust, Instagram is that perfect social media platform to polish your photography skills. This month, we recommend these 10 accounts to follow for their inspiring work (listed in no particular order).
Pages: 1 2
1) @daniel_ernst
Based in Frankfurt, Germany, Daniel's gallery is focused on the outdoors, adventure and lifestyle representing his view of the world. They're bound to inspire you to go out, explore and experience nature, just what Daniel has intended with his imagery.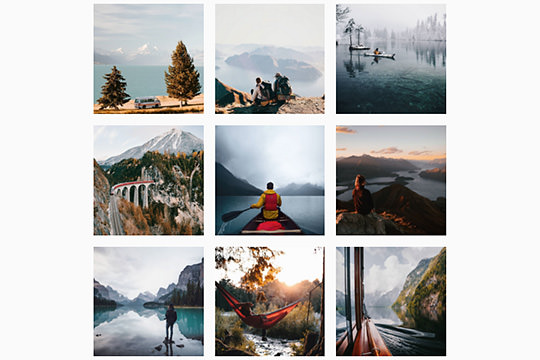 Shot with Canon EOS 5D Mark III
2) @cintamamat
Life is celebrated in simple yet meaningful visuals for this Instagrammer. Said showcases a slice of his life in Singapore with sincere imagery of people, places and pets, together with inspiring quotes to add soul to your feed.
Shot with Canon EOS 5D Mark II, Canon EOS 7D Mark II
3) @linda_lomelino
This Swedish self-taught baker and photographer never fails to tempt and tantalise taste buds with her mouthwatering creations. Linda's characteristically moody shots juxtapose well against her rich, luscious desserts, leaving us hungry for more.
Shot with Canon EOS 5D Mark II
4) @fotojoys
Portraits can be a tricky subject to capture. For Joyce Le Mesurier, she has learned that connecting with the subject is most important, and is what ultimately helps her get the shot.
Shot with Canon EOS 5D Mark III
5) @memoryweaver
Web developer and designer from the UK, Marcus goes one step further than simply showcasing his visuals. Get an insight into his creations for a better understanding of his thought process, so as to help you craft your own brilliant shots.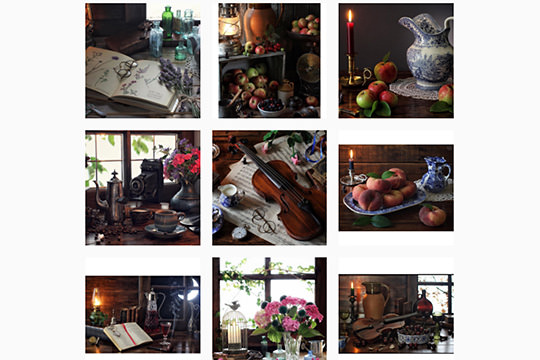 Shot with Canon EOS 60D
6) @spoonforkbacon
Feast on a delicious partnership between food stylist Jenny Park and photographer Teri Lyn Fisher at this bright and simple account. It features a delicious spread of culinary delights, from ingredients being deftly prepped to finished plates.
Shot with Canon EOS 5D Mark II
7) @erubes1
If #sunsetporn is your thing, check out Californian photographer Eric Ruben's stunning visual collection of sunsets and lush landscapes. His recent adventures in South Africa might just inspire you to pack your bags and book a flight to the Southern hemisphere.
Shot with Canon EOS 6D
8) @seamerias
For adventure photographer Courtney Davis, her visuals are all about capturing anything beautiful at unique angles, thereby freezing those moments that can't be seen with the naked eye. The result is a feed full of dreamy shots of waves crashing or the froth that has been washed ashore.
Shot with Canon EOS 6D
9) @eric.lj.wong
Surf's up with Hawaiian Instagrammer Eric Wong. This avid surfer captures the rush and excitement of surfing; from icy barrels and sandbar shredding, to capturing all the action at surfing competitions such as the Vans World Cup of Srfing at Sunset Beach.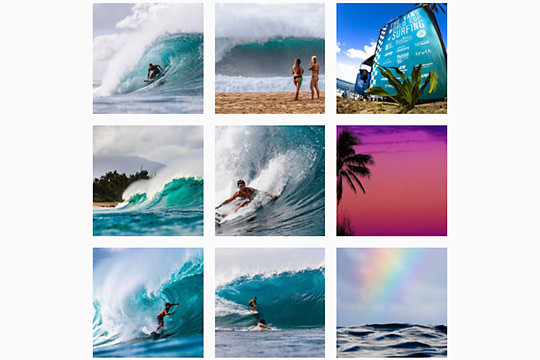 Shot with Canon EOS 7D Mark II
10) @jacob
Need inspiration for your next holiday? Jacob Briglin has plenty of visual motivation just for you. His job as manager at Beautiful Destinations takes him to the major cities of the world, feeding you with all the ideas you'll want for your next trip.
Shot with Canon EOS 5D Mark II