Products >>
All Products
Canon's PowerShot G7 X Mark II Boasts Upgraded Image Processor, New IS System
Canon announced its new digital compact camera, the PowerShot G7 X Mark II, on 18 February 2016. Here's our firsthand look at it.(Reported by: Osamu Takeishi (Digital Camera Watch))
Worthy of note—the new DIGIC 7 image processor, and Dual Sensing IS
The PowerShot G7 X Mark II is the successor to the PowerShot G7 X which was released on October 2014 and included a 1.0-inch type sensor. That the Mark II uses the DIGIC 7 image processor—an upgrade from DIGIC 6—is a big deal. In addition to that, it also incorporates other improvements. Appearance-wise, it comes with a grip that was not present on its predecessor.
Dual Sensing IS—tackles even significant shake from body movement
Under the new Dual Sensing IS image stabilizing system, information from the imaging sensor is processed in addition to the usual information from gyro sensor, resulting in more effective image stabilization. Performance has been increased from 3 stops to 4 stops, and the new IS is apparently more powerful than before against the slow, significant shaking caused by body movement.
With the new DIGIC 7 image processor, noise reduction can now be carried out using up to approximately 14 times more information than before. Edge noise occurring at ISO 1600 can be reduced to the same level as that at ISO 800 on the previous model.
The Auto Lighting Optimizer was another feature that underwent an upgrade. Up until now, some decrease in contrast could be observed whenever dark areas were corrected brighter. But with DIGIC 7, a more natural-looking correction can be achieved in such situations while maintaining contrast in dark areas. Deterioration in image quality when the smallest aperture is used, which occurs as the result of diffraction, is also reduced thanks to the new imaging processor.
Other improvements can be seen in the G7 X Mark II's ability to detect main subjects in Auto mode, as well as in its human subject tracking performance. Purportedly, tracking takes place with the aid of face detection and thus, will not be disrupted even if the subject crosses paths with another human subject. On top of that, during the tracking of non-human subjects, the G7 X Mark II is also less likely to lose track of the subject even if its size changes.
The use of DIGIC 7 has also enhanced panning performance on the G7 X Mark II. It analyses the camera's panning speed as well as the speed and direction of the subject and then sets the appropriate shooting settings, which is supposed to result in shots with beautiful panned backgrounds. You can choose from three levels of panning effect: "Min" "Med" and "Max".
The image sensor is a 1.0-inch type CMOS sensor with approx. 20.1 effective megapixels. The original PowerShot G7 X had 20.2 effective megapixels. There's no change to the ISO speed, which remains at ISO 12800. The 'Fine Detail' Picture Style, included in models such as the high-end EOS 5DS, has been made available in the G7 X Mark II. Full HD movie recording is also possible.
A perspective illustration showing the main camera parts
The lens, which has a 35mm film-equivalent focal length of 24 – 100mm with a maximum aperture of f/1.8 – 2.8, is the same as that on the G7 X. The 3.0-type LCD monitor has approximately 1,040,000 dots and allows touchscreen operations. In addition to the usual 180° upwards, it can also be tilted 45° downwards.
The various lens parts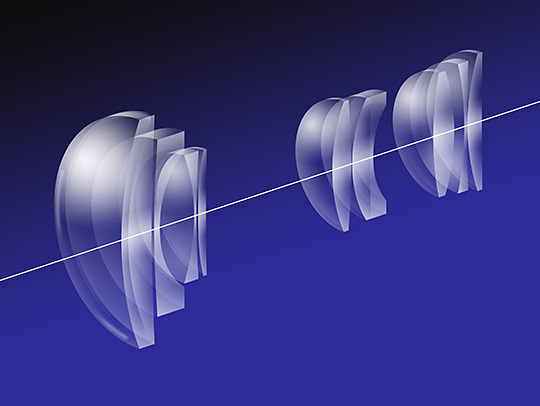 The lens construction
'Bulb' has been added to the shutter speeds. Preset shooting intervals have also been added to the Time-lapse movie settings to suit various scenes.
The PowerShot G7 X Mark II has also inherited the control ring around its lens barrel from its predecessor, and it's possible to switch between the 'Step' and 'Continuous' control ring operational feel options.
Wi-Fi and NFC-ready, the PowerShot G7 X Mark II has external dimensions of 105.5 × 60.9 × 42.2mm, and weighs approximately 319g (including battery and memory card, according to CIPA standards).
Digital Camera Watch
Delivers daily news related to topics such as digital cameras and peripheral devices, and imaging software. Also publishes articles such as reviews on the use of actual digital camera models and photo samples taken using new models.