Happenings >>
All Happenings
Photography Challenge: Canon Photomarathon Asia Champion 2017
Ever wondered what it takes to win the Canon Photomarathon? Come check out some of the awe-inspiring photos taken by the participating photographers.
One great way to hold a photography challenge is to keep participants on their toes. That is exactly what they did at the Canon Photomarathon Asia Championship 2017, where 18 challengers were asked to participate in several challenges in two locations: Tokyo and the Ibaraki region.
To truly test their skills, the photographers were given several tasks over six days. In some challenges, they were asked to shoot based on a theme like 'Lights and Lines'. Other challenges had them shoot within a tight one hour time limit. Finally, in the most difficult challenge of all, they were also asked to choose from their personal favourites and submit three photos taken during the six-day shoot.
Ibaraki Challenge
This challenge tasked participants with submitting their best photo from the time they spent in the Ibaraki Prefecture. Ask any photographer and they'll tell you – it's difficult to choose a single photo for submission. This is even harder when they've spent a fair bit of time shooting all over such a diverse region.
There was a three-way tie for this challenge between Malaysia's Azril Azam Bin Abdul Rahim, Hong Kong's Lee Man Hin, and Indonesia's Nursanto Soeradi Somo. The three photographers were able to capture something special related to the natural beauty of a region known for its many lakes and eye-catching outdoor locations. It truly is difficult to pick a single winner out of the three.
EOS 5D Mark IV, EF 24-105mm f/4L IS USM lens, f/4.0, 105 mm, 1/200 sec, ISO1600
Photo by Azril Azam Bin Abdul Rahim
EOS 5D Mark III, EF 24-105mm f/4L IS USM lens, f/22.0, 31mm, 1.0 sec, ISO50
Photo by Lee Man Hin
EOS 7D Mark II, EF 100mm f/2.8L Macro IS USM lens, f/6.3, 100mm, 1/5 sec, ISO100
Photo by Nursanto Soeradi Somo
Tsukiji Fish Market Challenge
In this challenge, we asked the photographers to highlight life in the area. The theme certainly made sense, as the world-famous market is renowned for its fast-paced environment and energetic vendors and customers.
The winning photo, taken by Vietnam's Tang My Thi, is memorable not only because of its quality. It is exceptional because it captures a calm moment in the otherwise frenetic life of someone working in the Tsukiji market – a very rare sight!
EOS 5D Mark III, EF 16-35mm f/4L IS USM lens, f/6.3, 18mm, 1/100 sec, ISO1250
Photo by Tang My Thi
Sanja Matsuri Challenge
The theme of the Sanja Matsuri Challenge was 'Energy and Exposure'. Sanja Matsuri is one of the most famous festivals held by followers of the Shinto religion in Tokyo. The event is popular amongst both locals and tourists, and attracts up to 2 million visitors per year, so you can imagine how crowded the streets were when the photographers were trying to take shots.
The winner, India's Sardana Nisanshay, certainly captured energy in his photograph. You can feel the purity of the joy felt by the couple who were participating in the festival.
EOS 80D, EF-S10-18mm f/4.5-5.6 IS STM lens, f/5.6, 10mm, 1/640 sec, ISO640
Photo by Sardana Nisanshay
Kawasaki Nightscape Challenge
This challenge followed the theme of 'Lights and Lines'. Photographers wandered Kawasaki Industrial Area, located close to central Tokyo, which is a place that includes an industrial region that has recently become popular for it's grungy settings.
India's Prajapati Stuti Archit won with a shot that juxtaposed the stillness of a weathered building with dynamic lines created by vehicles rushing by.
EOS 5D Mark III, EF 16-35mm f/2.8L II USM lens, f/22.0, 35mm, 181.0 sec, ISO100
Photo by Prajapati Stuti Archit
Event Challenge
With no set themes, this was probably the most difficult challenge for the participants.
Unlike the Ibaraki Challenge, which called for the best photograph taken in a single region, the Event Challenge required participants to pick their three best photos over six days of shooting. That means they had to choose from portraits, landscape shots and everything else that they photographed in between!
The challenge was won by Thailand's Nidhivir Wongpraywit thanks to her penchant for capturing near-perfect shots of the Japanese landscape. Each of his three photos below showcases his dedication to capturing finer details – like the morning dew at the tip of a plant's leaves.
EOS 7D Mark II, EF-S 18-135mm f/3.5-5.6 IS USM lens, f/6.3, 135mm, 1/250 sec, ISO200
Photo by Nidhivir Wongpraywit
EOS 7D Mark II, EF-S 18-135mm f/3.5-5.6 IS USM lens, f/14, 20mm, 0.4 sec, ISO100
Photo by Nidhivir Wongpraywit
EOS 7D Mark II, EF 50mm f/1.8 STM lens, f/4.5, 50mm, 1/1600 sec, ISO100
Photo by Nidhivir Wongpraywit
Overall Winner
The overall winner had the highest combined score out of all the challenges. This year's victor is Indonesia's Areza Taqwim. A well-deserved winner, he showcased a wide assortment of photography skills, which are shown in the three photos below.
He captured the essence of a Japanese woman dressed in a traditional kimono, the serenity of the Japanese countryside, and the exceptional energy of a religious event – all within a single week.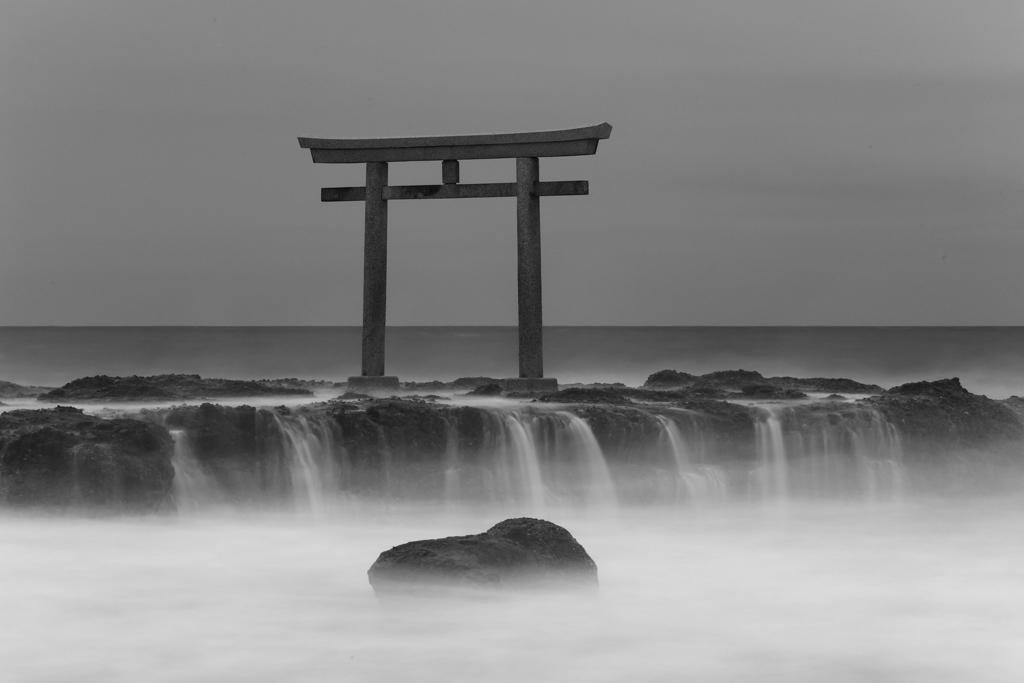 EOS 5D Mark III, EF 16-35mm f/2.8L II USM lens, f/22.0, 35mm, 181.0 sec, ISO100
Photo by Areza Taqwim
EOS 6D, EF 70-200mm f/2.8L USM, f/22.0, 115mm, 1/1600 sec, ISO800
Photo by Areza Taqwim
EOS 6D, EF 16-35mm f/2.8L III USM lens, f/8.0, 16mm, 1/800 sec, ISO640
Photo by Areza Taqwim
Think you have what it takes?
Visit our tutorials section to learn more, and then get out there and start practising with your camera. You've got plenty of time to work on your skills before taking part in the ultimate photography challenge.
Interested to be part of the challenge? Visit Canon Photomarathon official site to find out when registrations begin in your country!
---
Receive the latest update on photography news, tips and tricks.
Be part of the SNAPSHOT Community.
Sign Up Now!