Happenings >>
All Happenings
Photography Trends to Look Out For in 2020
New decade, new ideas, and definitely new trends - the 2020 photography trends are here! From incorporating a slice of life in photography to unique compositions, we've compiled a total of 6 predicted trends along with useful information to get you started early to become the trendsetter that you are!
Unconventional Perspectives
There's no such thing as an original idea and in a bid to stand out, photographers are redirecting their focus to re-interpreting conventional subjects with unique and creative composition angles. One such focus is a top-down shot (or aerial photography) of something as simple as a passing canoe, or a shot from the bottom-up of a common high-rise apartment cluster - everyday subjects, unconventional perspectives.
Next time, try looking at your subjects from a different angle to achieve a unique viewpoint. Can you photograph a flower from the stem up, or an animal from a low or high angle? Check out our library of similar articles to inspire you: landscape photography, sports photography, and exploring angles in photography.

EOS 2000D, EF-S18-55mm f/3.5-5.6 IS STM, f/4.5, 1/125s, ISO 400, 18mm
Image by @_thadikkaran_

EOS 6D Mark II, EF11-24mm f/4L USM, f/9.0, 1/160s, ISO 100, 11mm
Image by @heng94_
Astrophotography and Macro Photography
We're predicting that the recent general interest towards zoom quality and output will be one of the upcoming trends of 2020. This refers to zoom-related photography gears and genres such as Astrophotography and macro photography.
If you're planning to venture into Astrophotography, the Canon EOS RA is the perfect place to start, as well as tips and tricks to get you started. For macro photography, revel in the beauty of all things small like dew, foliage and flowers.

EOS R, RF15-35mm f/2.8L IS USM, f/2.8, 25.0 secs, ISO 4000, 15mm
Image by Edwin Martinez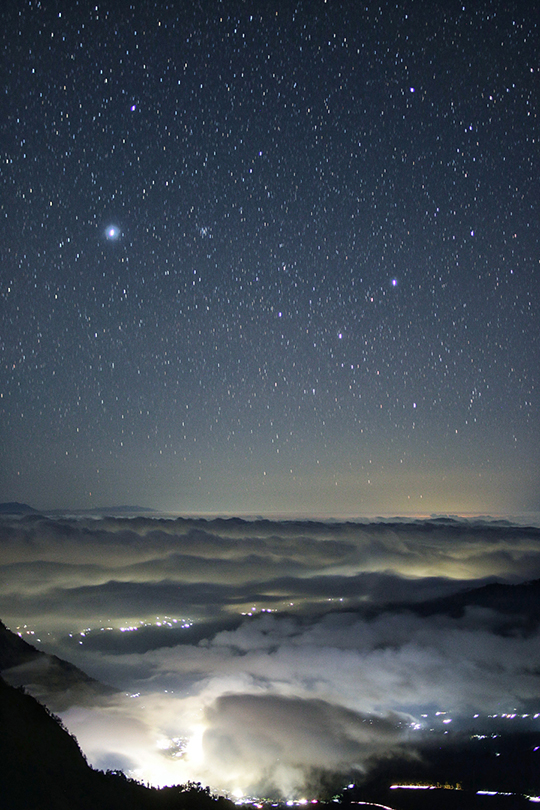 EOS M3, FD35mm f/2.0, ISO 800, 30.0s
Image by januar.kurniawan_1182
Textural Macro Photography
Having already touched on macro photography, we now take a deeper dive into this genre through capturing texture. Every object has its own texture, and some may not be as visible to the human eye as others. The appeal of capturing textural forms with macro photography lies in offering a fresh perspective on everyday subjects.
The close-up of a cactus, a sunflower's disk floret or even a halved grape offers visuals that are new, fresh and uncommon, which is why we predict huge potential and opportunity for photographers in this space for 2020.

EOS 70D, EF-S60mm f/2.8 Macro USM, f/4.5, 1/330s, ISO 100, 60mm
Image by sakchai.hasamin_866

EOS M3, EF-M28mm f/3.5 Macro IS STM, f/3.5, 1/50s, ISO 400, 28mm
Slice of Life
When it comes to consuming any services, products or information, the younger generation are prioritising those that specifically speak to them on a relatable or personal level. Likewise, with photography, we see a huge trend in the importance of relevancy or 'slice of life' as it helps to tell a relatable story. As opposed to posed shots, the images with a slice of life portray scenes often overlooked (like a market, or coffeeshop), and to capture the essence and subjects in their most comfortable and relaxed state.
This trend puts storytelling and emotional connection as a priority. A theme such as this is common in wedding photography in the past few months, like the works of Dwie Haryo of Lights Journal and Aplind Yew.

EOS RP, EF50mm f/1.8 STM, f/5.0, 1/80s, ISO 200, 50mm
Image by johnrheyignacio

EOS-1D X Mark II, EF70-200mm f/2.8L IS II USM, f/2.8, 1/400s, ISO 800, 110mm
Image by jushenlee
Pantone-Influenced Images
The yearly crowning of Pantone Colour of the Year has never failed to influence the creative industry - and especially photographers. This year, the throne was given to Pantone 19-4052 Classic Blue and we're expecting to see the colour (or family of blue hues) to be prominent for at least the first half of 2020. If you're looking to incorporate this Classic Blue in your images, here are some examples of Classic Blue colour boards that can help you develop and achieve a beautiful colour story.

EOS 6D, EF24-105mm f/4L IS USM, f/18, 21s, ISO 100, 65mm
Image by hashimuki

EOS 5D Mark IV, EF16-35mm f/2.8L III USM, f/2.8, 15s, ISO 2000, 16mm
Image by hiroshikawasakiphotography
Photography as a voice
It's like photojournalism, but with a voice that's amplified (and often dictated) by the Internet, the media and the interest of the public. Topics that revolve around environmental issues, social commentary, politics or lesser-known facts, like a series on an abandoned town, catches on fast. We're predicting a trend whereby photographers will lend their craft as a medium to voice their opinions through photography in hope for a better future (as well as to capitalise on the trend). This can shift how photographers tell stories to focus on issues that they truly believe in.

EOS 6D, EF24-70mm f/4L IS USM, f/9, 1/250s, ISO 100, 38mm

EOS 6D, EF24-70mm f/4L IS USM, f/9, 1/160s, ISO 100, 24mm
Images by @skphotographykochi
Find more articles for further inspiration:
Low-Angled Macro Photography
Astrophotography with EOS R
Architecture Photography from a different perspective