Products >>
All Products
Why Professional Photographers Love the EF50mm f/1.4 USM: Unique Features & Usage Tips
The EF50mm f/1.4 USM is a prime lens that is much beloved by professional photographers. What's so appealing about it? In this article, we find out one photographer's reasons and also pick up some tips about how to make the most of the lens. (Reported by: tsukao)
Perfect for leisure trips
I love the EF50mm f/1.4 USM because it is lightweight, and depicts colours beautifully. When shooting in backlight, colour tones are retained easily, and you can even get a beautiful flare. When shopping for a large aperture lens, I was torn between this and the EF50mm f/1.2L USM, and eventually made my decision after considerations about weight and portability.
As a professional photographer, on work trips, I would take a few other lenses with me as they are essential for catering to the clients' needs. However, for personal trips, I would probably be satisfied even if this was the only lens I brought.
Make use of backlight to create a magnificent flare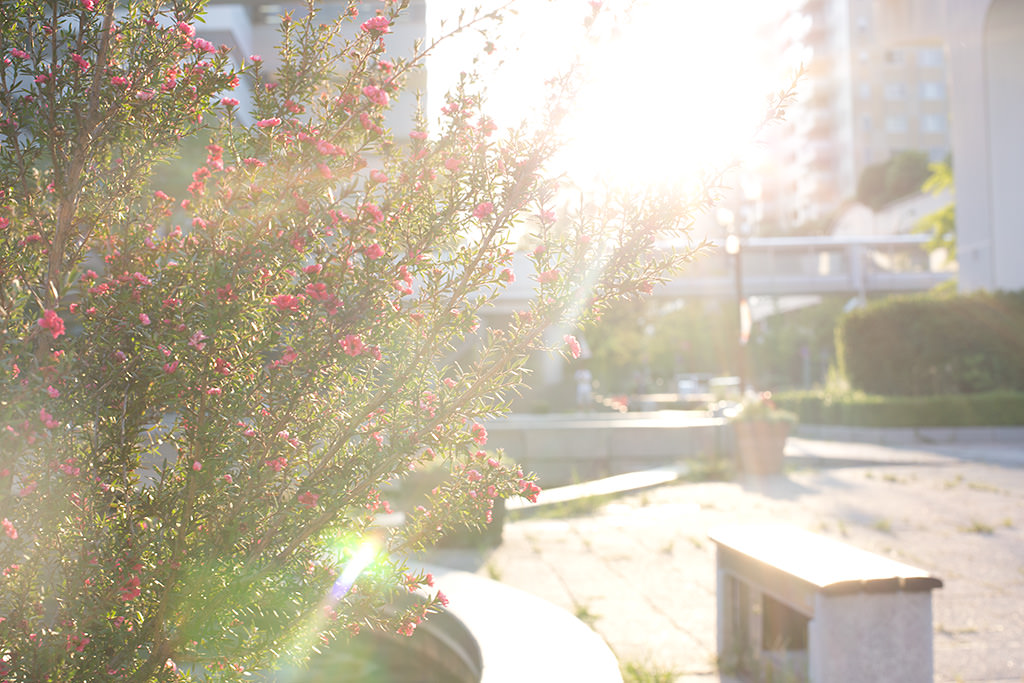 EOS 5D Mark III/ EF50mm f/1.4 USM/ FL: 50mm/ Manual exposure (f/11, 1/60 sec, EV±0)/ ISO 400/ WB: Auto

I like this lens because it creates a beautiful flare in backlight without excessive blowout in the bright areas. Remove the lens hood, and be daring and let the sunlight in. For this photo, I positioned the camera such that the sun was at the edges of the lens, and adjusted the composition to include more or less of the sun until I found a composition that gave me a satisfying flare.
In the past, I often used old lenses that required manual focusing. Such lenses are good when you can take your time to shoot and reshoot, but you can't use them for those sudden shutter opportunities, which is why I came to use the AF-compatible EF50mm f/1.4L USM.
Also worthy of special mention is the unique bokeh you get when you shoot at maximum aperture, which to me appear to spin and turn in a dynamic fashion. There is peripheral light fall-off too. These two characteristics together help to bring out the elements you want to draw attention to. If you were to photograph flower fields and similar scenes, you would be able to capture unbelievably surreal images that feel as though they were shot in outer space.
Spinning bokeh to draw attention to tiny primary subjects
EOS 5D Mark III/ EF50mm f/1.4 USM/ FL: 50mm/ Manual exposure (f/1.4, 1/800 sec, EV+1.7)/ ISO 100/ WB: Auto

As you get nearer to maximum aperture, light at the peripheries begins to fall off a little, and circles of bokeh that seem to spin begin to appear. To take advantage of these effects, position the element you want to draw interest to in the centre of the image. This was how I managed to place emphasis on the butterfly. The foreground bokeh was created by moving so close to the subject that the surrounding flowers were caressing the lens.
While some people may see ghosting and flaring as something to be avoided at all costs, I belong to the camp of photographers who love their lens flare and delight in quirky flaring and ghosting effects. For instances where I don't want the effects, I simply use a lens hood or correct for peripheral light fall-off during RAW image processing. This lens suits my style perfectly, and that's the reason why I love it.
Receive the latest updates on photography news, tips and tricks by signing up with us!
About the Author
A monthly magazine that believes that enjoyment of photography will increase the more one learns about camera functions. It delivers news on the latest cameras and features and regularly introduces various photography techniques.
Published by Impress Corporation
Born in Kobe, tsukao graduated from Kobe University in 2001. As a student, he had belonged to the photography club; in 2003, he apprenticed with Ichigo Sugawara before striking out on his own in 2006. tsukao's work centres around the magazine, music, fashion and advertising genres.