Inspirations >>
Photos & People
In Focus: EOS M50- Part4
Why the EOS M50 is a Must for Europe Travel
With more than 20 years of experience, avid photographer Justin Ong claims that nothing brings him more pleasure than running around, exploring alleys and snapping photos. His snapshots serve to remind him of the moments and experiences he had, especially when memory fades. We speak with Justin to learn more about his recent trip to Europe and find out the keys to taking a good photo.
EOS M50, EF-M18-150mm f/3.5-6.3 IS STM lens, f/11, 18mm, 1/400sec, ISO100
Tell us about your trip.
We travelled around Italy from Milan, Florence, Venice to Rome. I felt that Venice was one of the nicest places to shoot – the gondolas rowing across canals and streams, and how well the city had preserved its old buildings. It really took you back to the olden days. Cinque Terre was another beautiful place, its dramatic coastline together with quaint colourful houses were just straight out of a postcard.
EOS M50, EF-M18-150mm f/3.5-6.3 IS STM lens, f/5, 18mm, 1/640sec, ISO160
You brought along the Canon EOS M50 to Europe. What did you think of it?
One of the nicest features of the EOS M50 was the Vari-angle touchscreen LCD monitor. It enabled me to shoot at difficult angles without having to become a contortionist. The camera's touch screen focus was exceptionally fast, and saved me the trouble of having to move the jog dial around.
Learn more about the camera in A Close-Up Look at 13 Key Features of the EOS M50.
What are the biggest differences between photos taken on a phone and on the EOS M50?
The dynamic range, texture, speed of shooting and clarity from the EOS M50 are definitely superior to that of a phone. It's also easy to pull out details from the shadow of a photo taken with the EOS M50. The best part of the camera is the use of its Vari-angle touchscreen LCD monitor, which allows you to check your composition while shooting above your head or from a lower angle.
In one of the shots, I saw a group of children running a race in costumes. With the EOS M50's high speed continuous shooting of up to 10 fps, I was able to capture photos of the kids as they raced past me and then choose the best ones later.
EOS M50, EF-M18-150mm f/3.5-6.3 IS STM lens, f/8, 150mm, 1/320sec, ISO400
Find out more reasons to shoot with a mirrorless camera in Why Choose a Mirrorless Camera Over a Smartphone Camera.
Any tips on taking photos of architecture?
Capturing straight lines is one of the key aspects when photographing architecture. Rather than standing below the structure and using a wide-angle lens to point upwards – which will lead to distortion of the building – it is better to take a few steps back to get a wider shot of the building. It is also advisable to raise your camera above your head instead of tilting it to capture the tip of the building, as tilting will cause distortion of lines.
EOS M50, EF-M11-22mm f/4-5.6 IS STM lens, f/7.1, 11mm, 1/400sec, ISO160
What are some composition rules you practise?
One of the most important composition rules is the Rule of Thirds, which is the placement of the subject within the intersection of the grid lines. It helps to draw the viewer's attention towards the subject matter. Converging lines add focus so you can guide the viewer to see what you want them to see.
EOS M50, EF-M11-22mm f/4-5.6 IS STM lens, f/5.6, 11mm, 1/800sec, ISO100
Learn to take better photos of buildings and structures in Tips to Becoming a Better Minimalist Photographer in Architecture.
See more of Justin's photos from his Europe trip below.
EOS M50, EF-M11-22mm f/4-5.6 IS STM lens, f/13, 11mm, 1/400sec, ISO160
EOS M50, EF-M18-150mm f/3.5-6.3 IS STM lens, f/8, 18mm, 1/1600sec, ISO160
EOS M50, EF-M18-150mm f/3.5-6.3 IS STM lens, f/7.1, 18mm, 1/160sec, ISO160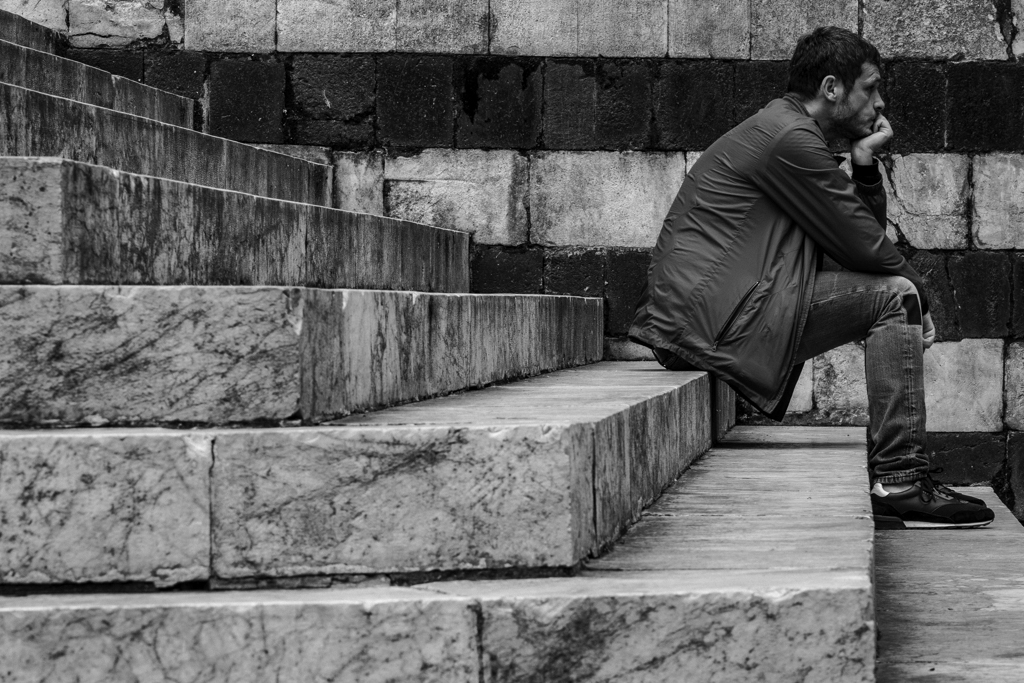 EOS M50, EF-M18-150mm f/3.5-6.3 IS STM lens, f/10, 74mm, 1/60sec, ISO160
Introducing the New Canon EOS M50
The EOS M50 is Canon's latest model in the EOS M camera series. It is lightweight and boasts a DIGIC 8 image processor, which produces superb image quality even under low light conditions. The mirrorless camera allows you to record 4K videos and time lapse movies, which are perfect for holidays and important family events. Sharing of photos is now easier thanks to the new automatic transfer function, which sends your photos to a smart device via the Canon Camera Connect app. It is a perfect upgrade from a smartphone camera.
---
Receive the latest update on photography news, tips and tricks.
Be part of the SNAPSHOT Community.
Sign Up Now!
---