People are always searching for new places, moments or angles to capture. Travel to 'hidden' places within your city and capture these locations in your own unique style with the help of the Canon EOS camera series.
Captured by Canon. Unlocked by Uber.
CANON
Uncovering the different views of the hidden
With Canon, tell the tale of the city and capture the hidden with your own unique style.
UBER
Unlocking the meaning of places
Uber provides the means to uncover places & understands that each place has a unique meaning to each person.
How well do you know your city
Serani row

Along the bustling Jalan Raja Chulan in Bukit Nanas, there is a row of 8 abandoned colonial houses hidden in plain sight called the Serani Row.

When it was first built in 1931, it housed elite members of the Eurasian community. This historical building stands at the foot of the iconic KL Tower, making it a perfect reflection of the city – an urban city peppered with traces of the olden days.

Lorong panggung

Chinatown may have become a popular tourist spot in recent years, but there are hidden nooks and crannies where reminders of the old world quietly live on.

Take a stroll along Lorong Panggung where you can find the 60-year-old Hor Kao Kopitiam – a real hidden local gem in that area. Enjoy a traditional breakfast of coffee, eggs, toast and a generous helping of nostalgia.

KL ECO park

KL Eco Park, formerly known as Bukit Nanas Forest Reserve, is a natural respite from KL's urban sprawl.

9 hectares large, the forest is home to a wide array of age-old trees, different species of birds and small mammals. There are paved footpaths as well as more natural trails if you prefer more adventure in your photography journey. Or, make your way to the top of the 200m-tall canopy walk to get a bird's eye view of the last remaining stretch of KL's rainforest.

Featured in the videos

Ida

Ida is a part-time photographer. Her work tend to focus on capturing the busyness of the streets in urban city, as well as interesting architecture and designs all around us.

View Instagram

Patrick

Patrick started his journey as a travel photographer a decade ago. While he has expanded his portfolio to include portraits and architectural shoots, he continues to find passion in capturing the colorful urbanscapes around him.

View Instagram

Jane Chuck

Jane is a social media superstar in the region who blogs mostly about travel and fashion. Similar to her impeccable sense of style, Jane's photos look elegant, sophisticated and effortlessly chic at the same time

View Instagram

Thow Kwang Pottery Jungle

This is a family pottery business where you can find the oldest "dragon kiln" in Singapore. Built in 1940, the kiln is 36 metres long, two metres wide and can hold up to 5,000 ceramic pieces inside. It also has a labyrinth of rooms that house hundreds of beautiful, brightly coloured ceramics.

Kranji Marshes

Kranji Marshes is a unique freshwater marshland that's home to an incredible range of biodiversity comprising all sorts of wildlife, reptiles, amphibians and plants.

The Marshes have also become a favourite spot among birdwatchers who come to catch a glimpse of the over 170 species of birds living here. If you prefer a bird's eye view, the 10.65m tall Raptor Tower offers a beautiful one as well.

Kebun Baru Bird-Singing Club

Located at the foot of a hill at Ang Mo Kio Garden West, the Kebun Baru Bird-Singing Club is a place that looks as beautiful as it sounds. As early as 6am every morning, birds are hoisted up 20-foot poles. At its peak, the arena can accommodate more than 1000 cages at a time, creating a spectacular view.

Here, you'll also find many senior citizens who spend their time socializing or just enjoying nature's music at the club, which is their well-kept secret.

Featured in the videos

Yik Keat

Yik Keat is a self taught urban photographer who started his photography journey on Instagram using an iPhone. His specialty is shooting cityscapes with interesting angles and light interactions.

View Instagram

Julian Cheong

Julian is a freelance photographer who focuses on both travel and portrait photography. He captures moments through his lens in hope to inspire people through his works as others have inspired him.

View Instagram

Melody

Melody is a travel & fashion influencer with a keen eye for aesthetic, reflected through her photographs and style. She is also a frequent traveller who loves to explore exotic places and meeting people from all walks of life.

View Instagram

Puerta Real Gardens

Surrounded by 18th century stone walls, the Puerta Real Gardens was a royal garden used exclusively by the Governor General for state occasions during the Spanish colonial era when their version of an HD photograph was a fine oil painting.

The well-maintained garden even retained its drawbridges and intricate walkways from the past making it look like a castle out of a fairytale. Surrounded by tropical plants, flowers and coconut palms, you will truly feel like a royalty while taking a walk in the garden.

Bahay Nakpil-Bautista

Bahay Nakpil-Bautista is a 100-year-old house named after its famous residents, Dr. Ariston Bautista, who built this house with his wife Petrona Nakpil. The house is built in an architecture style rarely found in Manila with Viennse Secesssion influences seen in its clean lines, symmetry, geometry, and hardwood.

It's now a museum to showcase paintings and furniture from the Katipunan revolutionary society, which was founded to help The Philippines achieve independence.

Manila Central Post Office

The Manila Central Post Office is a grand reminder of Old Manila. Few people visit this majestic building which was originally built along the Pasig River for easy water transportation of mail. The post office was rebuilt in the same neoclassical style after World War II and today stands as a a riverside reminder of Manila's grand old days.

Featured in the videos

Aaron

Aaron's day job is an architect and his side passion is to capture interesting street and architectural sites through unique angles. His photos tend to look dark and he is also a fan of night time photography

View Instagram

Benj Ramos

Benj is an avid travel photographer and blogger who photographs as beautifully as he writes. He tells visual stories of nature, architecture, humans, style and art wherever his travel brings him to.

View Instagram

Kryz Uy

Kryz is one of the top bloggers in Philippines. She posts about lifestyle, fashion, travel and anything that inspires her. Her style and photographs follows the "effortlessly put together look", making it relatable for all

View Instagram

Arthayasa stable

The Arthayasa stable was established in 1992 as a private horse riding facility.

Over the years, it's been developed into one of the best horseback riding facilities in Southeast Asia. However, located in the outskirts of South Jakarta, in Limo-Cinere, it's not well known to members of the public in Jakarta. There's a cafe on the premises, so even if one doesn't ride, it's a beautiful place to enjoy a meal away from the urban hustle and bustle while watching these beautiful horses in action.

Kampung 99 Pepohonan

This place is like the lost village, as far away from Jakarta's city center as one can get. Almost all the buildings are made from wood and it's untouched by urbanisation, so the air is fresh and natural. There's lodging for the adventurous traveller who prefers to wander off the beaten path and experience life outside of their comfort zone.

Taman Wisata Alam Mangrove Angke Kapuk

This is the second mangrove swamp built to protect the city from the sea. It's lush greenery makes it a cool respite from Jakarta's humid weather. You can also stay overnight in the on-site tent-houses to rest and relax away from bustling urban life.

For just a small fee, you can also plant a mangrove in the swamp and name it after anything you'd like. It's a nice way to leave a personal mark without disturbing nature.

Featured in the videos

Tino Renato

Tino is self-taught travel, food, portrait and still life photographer. His photos are soulful and elegant. He loves to capture rich landscapes with human subjects to highlight the magnitude of the landscape.

View Instagram

Fen Soong

Fen is a photographer who has a flair for beauty, as well as telling stories and conveying emotions through her well-thought out photographs. She dreams to keep the magical moments through her work.

View Instagram

Mutiara Dewi

Mutiara, more commonly known as Muti, is a member of an Indonesian girl band Cherrybelle. Her photos feature interesting subjects, and are subtle and simple, using both bright colors and pastels.

View Instagram

Phu An Bamboo Village

Located in Binh Duong province, 35km north of the centre of Ho Chi Minh City, is the Phu An Bamboo Village. It is a stunning sight to behold with lush bamboo clusters made up of over 130 bamboo species. You can also explore the hidden village inside the forest and the creative ways they use this sustainable resource to make a living.

Thanh Da Island

Just 8 kilometres from Saigon District 1, you will find a charming island within Saigon- Thanh Da Island. Dotted with lush gardens, rice paddies, rural market gardens and cosy family-run restaurants, this little oasis is largely untouched by the rapid urbanisation of the city.

You may even make a friend of the geese, chickens and pigs wandering about the island as you explore the winding paths.

Civil House No. 107A/4, Hamlet 1, An Phu Tay

In modern day Saigon, there are only a few houses like this one in An Phu Tay left as the city rapidly modernises itself.

First built in 1895 and completed in 1900, this house is considered an ancient monument, filled with antiques and intricate woodwork from a time that even our grandparents wouldn't remember. You can also see an authentic traditional Buddhist altar where multiple generations of family members come together to pay respect to their ancestors once a year.

Featured in the videos

Maika Elan

Maika is a well-known and respected photographer for her award winning project, The Pink Choice. Her work tend to showcase authentic daily style of locals living in the city.

View Instagram

Hai An

Hai An is a photojournalist at Zing.vn, an e-newspaper. He travels around the world to capture worthy stories to share through his photographs and interesting commentary

View Instagram

Stu Max

Stu is a designer and film editor. She is also a fashion and travel influencer who composes interesting and creative photographs with her family members as the subject in various locations.

View Instagram
CANON x UBER
Exclusive Content
Hand-picked especially for you, these curated articles are created to further ignite your passion for storytelling through travel, exploration and photography.
Go out and unlock the Hidden.
Capture your hidden cities with these tips
Share Your Story & Stand A Chance To Be Featured
Unlock the hidden cities
1

Sign-up or login
to SNAPSHOT

2

Write your own "Uncover The Hidden City" story

3

Upload your photo and "SUBMIT"

4

Submissions will be visible on the gallery once Canon has approved your story. Please allow up to 1-2 working days for Canon to review your submission.
Canon mirrorless cameras to help you unlock the cities
CANON EOS M5

A dependable camera for the professional photographer who is always on the go.

CANON EOS M6

A compact camera for the street smart photographer to capture life's every moment

CANON EOS M100

A trendy camera for the budding lifestyle influencer to snap those in-vogue moments.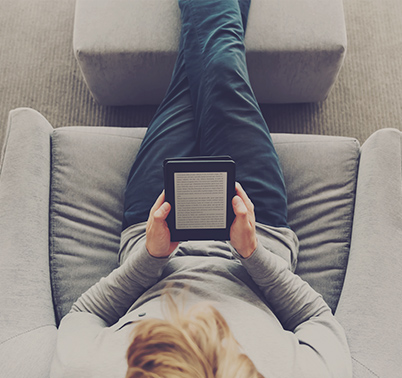 Unlock the hidden e-Book.
A collection of stories and photographs about each of the Hidden Cities showcased.
Captured by Canon. Unlocked by Uber.
Story Gallery
submissions in the gallery
Receive the latest update on photography news, tips and tricks.
Be part of the SNAPSHOT Community.
Sign-up now!