Photographing babies can be a challenge – they will not listen to your instructions, they do whatever they want to do, and sometimes they would simply fall asleep in the middle of a photoshoot. However, there are tricks to taking better baby photos, and we recommend these four ways to help you create them.
Getting the baby's attention

EOS RP, RF35mm f1.8L MACRO IS STM lens, f/4, 35mm, 1/90 sec, ISO16,000
Getting the attention of the baby is art directing in a different way. Use his/her favourite toys or call him/her with the name that he/she recognises the most. If you can entice your baby with food, then do it. Another method is to place the camera really close to your baby, allow him/her to touch it, and then start to draw back slowly, while photographing his/her gaze as he/she curiously looks on. A baby's attention span can be very short, but luckily with EOS RP's 0.05 second* autofocus, this gives you the chance to focus quickly and take the shot before anything changes.
*Results may vary depending on shooting conditions and lens in use.
Finding different expressions

EOS RP, RF35mm f1.8L MACRO IS STM lens, f/4, 35mm, 1/90 sec, ISO16,000
Try to get as many varieties of expressions from your baby as you can. Smiling, laughing, mouthing incomprehensible words, or even crying would make the shot more interesting than a plain, expressionless gaze. Try switching to AF Servo mode (if your baby moves too much), and let the Eye Detection AF tracks your baby's face without losing the focus. This will ensure that the eyes in your shots are always sharp.
Camera Techniques

EOS RP, RF35mm f1.8L MACRO IS STM lens, f/4, 35mm, 1/90 sec, ISO16,000
Switch to continuous shooting (both high-speed and low-speed work) so you can capture every moment. The movements of your baby could be fast and unpredictable, which is why continuous shooting is an option when photographing him/her. Make sure your shutter speed is fast enough to prevent motion blur, and adjust the ISO according to the brightness of your room.
If your baby is asleep and still, then continuous shooting is not necessary. Instead, turn on the silent mode (under scene mode) to shoot quietly so as not to wake the baby up. Use the Vari-angle touch screen LCD and activate the touch screen shutter function so you can focus and take the shot simply by touching the screen.
Turn photos into GIFs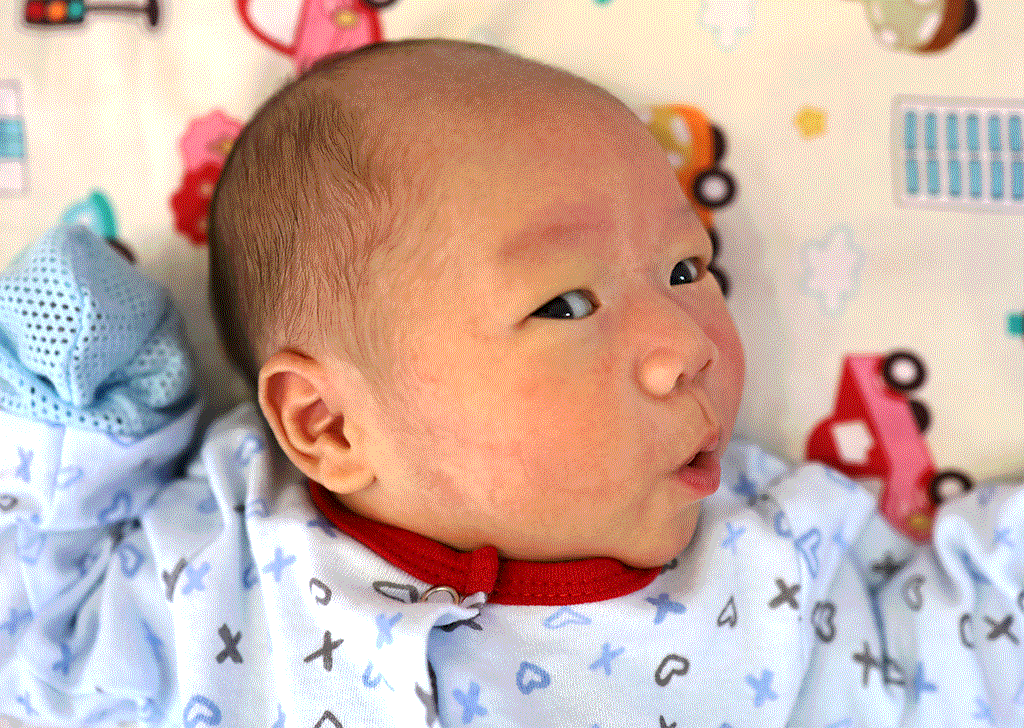 If you have apps such as GIF Maker, try combining your baby photos and make them into GIFs. GIFs are trendy and interesting to look at without taking up too much memory storage space. Some of these apps even let you add filters and special effects on your cute baby GIFs!
Feel inspired? Find more ways to photograph your baby with these articles:
5 Ways to Photograph Your Baby From a New Parent's Perspective
5 Perfect Baby Photo Set Ups You Can Do At Home
Photography Insider: Portraits of Infants and Newborns
---
Receive the latest update on photography news, tips and tricks.
Be part of the SNAPSHOT Community.
Sign Up Now!
---