Products >>
All Products
More About the EOS 80D (Part 2) – Technology
The EOS 80D, announced in February 2016, comes with major enhancements made to both the image sensor and Dual Pixel CMOS AF. This article summarizes an interview with its developers on the various technologies that revolutionise photography. (Reported by: Ryosuke Takahashi  Group photo by: Takehiro Kato  Photos by: Tomoko Suzuki)
(Back row from left) 
Kohei Furuya (ICP R&D Center 2)/ Koji Ikeda (ICP Development Center 2)/ Terutake Kadohara (ICP R&D Center 2)/ Takashi Ichinomiya (ICP R&D Center 2)/ Yuichiro Sugimoto (ICP Division 1)
(Front row from left)
Takashi Kishi (ICP Development Center 2)/ Masahiro Kobayashi (ICP Division 2)/ Nobuyuki Inoue (ICP Development Center 2)/ Koji Sato (ICP Development Center 1)/ Yutaka Watanabe (ICP Development Center 1)
Q: How has introduction of DIGIC 6 enhanced the functions of the camera?
A: 
"The main enhancements include the new noise reduction processing system which enables ISO 16000 to be used as a standard setting, Creative filters for movie shooting, as well as support for Full HD 60p, 50p and HDR movies". 
While all these items increase the load on the image processor, this issue is resolved by the high-speed processing system. The DIGIC 6 processor is much more powerful than expected.
Q: What are the characteristics of the new image sensor?
A:
"In addition to a high resolution of approx. 24.2 megapixels, the EOS 80D offers standard ISO speeds that range widely from 100 to 16000. It also supports high-speed continuous shooting up to approx. 7 fps, enables Full HD 60p movie shooting, and is equipped with a Dual Pixel CMOS AF feature". 
In other words, the new image sensor has plays a part in achieving high-speed processing, allowing the realization of high frame rate movie shooting and a continuous shooting speed of approx. 7 fps.
Q: What are the functions of the 7,560-pixel RGB+IR metering sensor?
A:
It has many functions besides measuring the brightness of the image. 
"The IR is not only capable of detecting infrared light. It can also be used for colour detection in combination with the RGB pixels. Such information is analysed for near-infrared and flicker detection, for example, which enables highly-precise exposure control". 
Information obtained here is also used for the EOS Scene Detection System.
Q: What are the enhancements made to the Dual Pixel CMOS AF?
A:
"AF is now possible under all shooting conditions (movies and stills) and with the use of all EF lenses. We have also included a Servo AF feature for still shooting in Live View. This is also able to function during Full HD 60p shooting and movie digital zoom, and supports customised movie settings (AF speed/Tracking sensitivity)". 
With almost all aspects renewed, the new Dual Pixel CMOS AF is able to offer a pleasant photography experience.
Q: What about the focusing capability of the Dual Pixel CMOS AF?
A:
One of the advantages of the Dual Pixel CMOS AF is that it employs phase-difference detection AF.
 "Each pixel on the CMOS sensor is made up of two photodiodes. Information from all the effective pixels is used for performing AF". 
The camera is able to establish focus quickly as it detects the position of the subject using the phase-difference pixels.
Q: What are the advantages of the dual cross-type sensor?
A:
"Its AF capability is much more powerful compared to the other AF points". 
The dual cross-type sensor enhances the AF capability by overlapping two cross-type sensors. Specifically, a diagonally-arrayed cross-type sensor is overlapped with a cross-type sensor to enable focusing without being affected by the shape of the subject.
A: Cross-type focusing: f/5.6 vertical + f/5.6 horizontal (also compatible with some f/8 lenses)
B: Dual cross-type focusing: f/2.8 right diagonal + f/2.8 left diagonal
f/5.6 vertical + f/5.6 horizontal (also compatible with f/8 lenses)
Q: What are the merits of having more AF points that are compatible with f/8?
A:
"When an extender is attached, highly-precise AF is possible even for lenses with a maximum aperture of f/8". 
On the EF100-400mm f/4.5-5.6L IS II USM and Extender EF1.4x III, these points belong to the Group G focusing pattern, which allows the use of up to 27 AF points. At the same time, cross-type sensors also function in the AF area at the centre.
Q: In which areas do the colour tracking AF come in handy?
A: 
"Scenes that are extremely dark, such as those where the shape of an object cannot be identified by the naked eye when illuminated by a weak light source such as moon light".
 EV-3 refers to a level of brightness equivalent to a place without street lights, so downtown areas at night are brighter than EV-3. It comes in handy when photographing nocturnal animals. Thanks to the excellent detection capability, stable focusing is possible even under conditions that are generally considered dark. 
Q: What type of scenes can be captured using a continuous shooting speed of approx. 7 fps?
A:
A faster frame rate means a larger number of shots can be taken per unit time. 
"This increases the probability of capturing a fast-moving subject at the right timing, and is thus useful for capturing children who are running around, pets, athletic sports and motor sports". 
At the same time, it is also capable of capturing subtle changes in movement.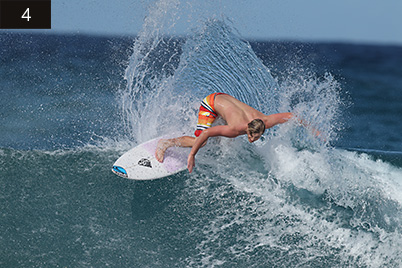 *This article was created based on a prototype. Aspects such as the appearance and image quality may differ slightly from the actual product.
Ryosuke Takahashi
Born in Aichi in 1960, Takahashi started his freelance career in 1987 after working with an advertising photo studio and a publishing house. Photographing for major magazines, he has travelled to many parts of the world from his bases in Japan and China. Takahashi is a member of the Japan Professional Photographers Society (JPS). 
Digital Camera Magazine
A monthly magazine that believes that enjoyment of photography will increase the more one learns about camera functions. It delivers news on the latest cameras and features and regularly introduces various photography techniques.
Published by Impress Corporation