Scheduled Maintenance: Some services on SNAPSHOT may not be available on 28 July 2019 from 1am to 4am. We apologise for any inconvenience caused.
Rule the World of Videography
The EOS Revolution

The EOS R5, pinnacle of the EOS R system, is a creative eye for visionaries. Engineered with the revolutionary RF mount and fitted with Canon's latest technologies, EOS R5 commands a futuristic photography vision in photographers.


Born To Rule – Canon EOS R5 & R6 Virtual Launch Event (Trimmed Ver)
Born to Rule: EOS R5 & EOS R6 (15s)
Born to Rule: EOS R5 & EOS R6 (60s)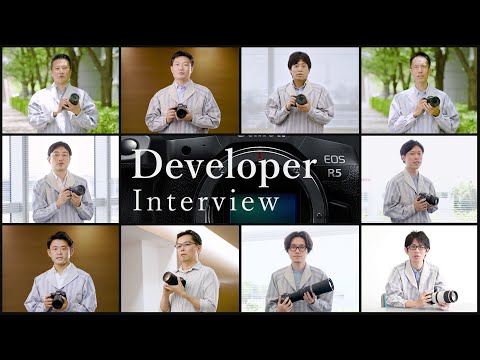 Developer Interview
Key Features of EOS R5
Gallery
EOS R5, RF70-200mm f/2.8L IS USM, 1/4000 sec, f/8, 200mm, ISO 320
EOS R5, RF85mm f/1.2 L USM, 1/2000 sec, f/1.2, 85mm, ISO 200
EOS R5, RF24-70mm f/2.8L IS USM, 1/8 sec, f/11, 64mm, ISO 200
EOS R5, RF100-500mm f/4.5-7.1L IS USM, 1/4000 sec, f/7.1, 500mm, ISO 800
EOS R5, RF100-500mm f/4.5-7.1L IS USM, 1/1600 sec, f/7.1, 400mm, ISO 800