Tips & Tutorials >>
All Tips & Tutorials
Camera FAQ #4: What Can I Do with In-Camera RAW Post-processing?
More and more EOS DSLRs are being shipped with in-camera RAW image post-processing functions. How does this differ from existing RAW image post-processing software such as Digital Photo Professional?  In this article, I will explain what exactly sets the two apart. (Reported by: Ryosuke Takahashi)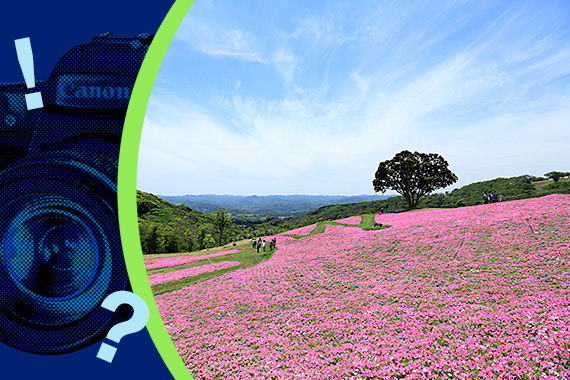 In-camera processing is good for on-the-spot editing. Use a computer for bulk editing and more control
Before
After
EOS 5DS/ EF16-35mm f/2.8L II USM/ FL: 16mm/ Aperture Priority AE (f/5.6, 1/800 sec, EV+0.3)/ ISO 100./ WB: Daylight/ Picture style: Landscape
The brightness and Picture Style were changed using the EOS 5DS in-camera RAW image processing software. Compared to the Before picture, the colour of the sky and the brightness of the image have been changed without any issues in image quality.
Middle-class and higher EOS DSLRs, as well as some newer compact cameras such as the PowerShot G7 X Mark II, are equipped with in-camera RAW image processing software, which can perform almost all the same tasks as those on a computer and allow you to adjust key items such as brightness and other visual aspects of the image. The difference, though, is that there is a limit to the items that can be set.
The greatest difference is the algorithms available for RAW processing. In-camera RAW processing uses model-specific algorithms, which are strictly different from those used when processing on a computer. People tend to consider in-camera RAW processing as inferior to RAW processing on a computer. However, in terms of depiction accuracy, the image in the camera can be said to be more faithful to the original. Furthermore, the processing speed differs when editing and storing images in JPEG format.
There is software other than Canon's Digital Photo Professional software that supports the processing of EOS DSLR RAW data. However, such software may not be able to reproduce the original capabilities of the camera 100%, whereas Canon's software lets you obtain a great finished image which is almost indistinguishable from the in-camera RAW post-processing image.
Do take note however that the in-camera RAW post-processing cannot be used with EOS images shot using M RAW or S RAW. Hence, when using in-camera RAW post-processing, set the image quality setting to 'RAW' before shooting.
The EOS 5DS in-camera RAW post-processing screen. Select [RAW image processing] from the playback menu, and the image to be processed will be displayed when selected.
EOS DSLRs equipped with in-camera RAW image processing software
EOS 5D Mark III
EOS 70D
Ryosuke Takahashi
Born in Aichi in 1960, Takahashi started his freelance career in 1987 after working with an advertising photo studio and a publishing house. Photographing for major magazines, he has travelled to many parts of the world from his bases in Japan and China. Takahashi is a member of the Japan Professional Photographers Society (JPS).

Digital Camera Magazine
A monthly magazine that believes that enjoyment of photography will increase the more one learns about camera functions. It delivers news on the latest cameras and features and regularly introduces various photography techniques.
Published by Impress Corporation