Products >>
All Products
Nano USM: Fast and Smooth Focusing At Your Fingertips
A groundbreaking new focusing motor that made its debut on the EF-S18-135mm f/3.5-5.6 IS USM (reviewed here), the tiny Nano USM is smaller than your fingertip, but capable of extremely fast drive speed and excellent responsiveness. Find out how it differs from the other types of USM and learn about the possibilities it brings to both photography and videography. (Reported by: Ryosuke Takahashi)
1. What is USM?
2. Ring USM, Micro USM and Nano USM
3. The main differences between the three types of USM
4. The beauty of Nano USM
5. The potential of Nano USM
What is USM?
"USM" stands for "Ultrasonic Motor". It is a type of electric motor that is used to drive the AF (autofocusing) mechanism in Canon lenses. As the name suggests, USMs are powered by ultrasonic vibration.
[The technicalities] How it works
Each USM motor consists of:
- A stator that generates ultrasonic vibrations when a current is applied; and
- A rotor or slider that rotates/slides (depending on the type of USM) in response to the current, causing the focusing lens to move.
The stator is made from:
- A ceramic piezoelectric element that
i) Conducts electric currents to the stator body and
ii) Generates ultrasonic vibrations from them; and
- A body made from flexible metal that changes shape when the current is applied.
Working together, these parts transform ultrasonic vibrations into movement that drives the AF mechanism inside the lens.
The three different types of USM
Ring USM: Powerful torque; used to drive larger lenses
The large stator and rotor of the Ring USM results in slow rotation that produces powerful torque. This is why it is widely-employed on lenses that have heavy focusing lenses, such as large-aperture and super telephoto lenses.
The Ring USM structure
A: Rotor
B: Flange-shaped spring
C: Elastic metal body
D: Ceramic piezoelectric element
E: Stator
The stator generates ultrasonic vibrations that continuously rotate the rotor, creating "travelling waves" that move the focusing lenses.
Micro USM and Micro USM II: Great for smaller lenses
While smaller than the Ring USM, the Micro USM (left) operates on the same principles. Rolling movement arising within the unit rotates the drive gears, which in turn moves the focusing lenses. Its small size makes it appropriate for driving focus on smaller lenses. The Micro USM II (right) is a downsized version of the Micro USM.
Nano USM: Tiny, efficient and highly responsive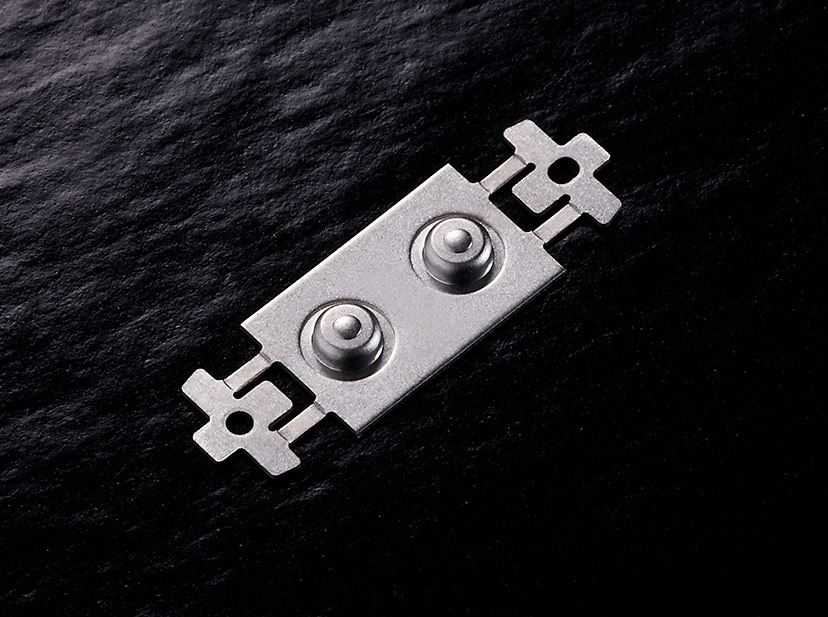 The Nano USM unit consists of a tiny microchip-shaped slider and a ceramic piezoelectric element. Unlike the other two USMs, it is a direct-drive system: Ultrasonic vibrations are directly transmitted from the piezoelectric element to the slider, which moves the focusing lenses (mounted on a rack assembly) in a back-and-forth direction.
Main differences between the three types of USM
1. Movement dynamics
Ring USM and Micro USM
- The ultrasonic vibrations are first transformed into rotational movement (gears/rotor), which is then used to move the focusing lenses.
- Can drive the focus very fast.
Nano USM
- The ultrasonic vibrations are directly applied to a slider, resulting in linear movement that moves the focusing lenses.
- Can also drive the focus very fast. (See: The beauty of Nano USM)
- Also capable of smooth focusing movement.
2. Size and torque:
- Ring USM: Has a large stator and rotor, which produces very strong torque effective for moving heavier focusing lens groups.
- Micro USM: Small and versatile enough to fit in any lens, including ultra-compact zoom lenses.
- Nano USM: The tiniest of the three, but powerful enough to drive small, light focusing lens groups.
The Nano USM is installed on the lens in the area indicated by the red frame. Its small size and efficiency helps to keep superzoom lenses such as the RF24-240mm f/4-6.3 IS USM light and compact.
As you can see, each type of USM has its distinguishing strengths. This allows Canon's lens engineers to choose the right type of AF motor that suits the needs of the lens, ensuring the best AF performance.
As of July 2019, there are four lenses that use Nano USM:
- EF-S18-135mm f/3.5-5.6 IS USM
- EF70-300mm f/4-5.6 IS II USM
- RF24-105mm f/4L IS USM
- RF24-240mm f/4-6.3 IS USM
The beauty of Nano USM
Combining the best of USM and STM
In still photography, many situations call for fast AF response, so that focus can be locked on subjects quickly and accurately even if they are moving.
Meanwhile, videography requires smooth, seamless focusing transitions: The start-stop effect can be very jarring.
While Ring USM and Micro USM have been highly regarded for their fast, precise AF drive, smooth, consistent movement is the forte of stepping motor technology (STM).
Nano USM combines the principles of USM with the mechanical structure of STM to achieve both speed and smoothness. This paves the way for lenses that perform excellently in both still and video shooting.

1. Direct drive system means better responsiveness
As Nano USM does not require ultrasonic vibrations to be transformed into rotational movement first, it is more responsive to start/stop signals.

2. Its smaller, simpler structure is better for precise movement
Similar to the lead-screw type STM, the focusing lenses is held within a rack assembly supported by guide bars. No cam gears are needed, which allows the focusing unit to be made more compact. This minimises the load during focus drive, which is ideal for the small, highly-precise drive movements necessary for smooth focusing.

[The technicalities] How lead-screw type STM works
A: Guide bar
B: Stepping motor
C: Focusing lenses
D: Lead-type screw
E: Rack component
STM functions using pulse signals, and thus excels in the transmission of minute movements. It barely makes any machine sounds during focusing, which makes it well suited for video recording.
3. Smooth, silent, efficient operation
The absence of gears in the Nano USM mechanism, together with the direct drive system, results in smooth, efficient AF drive performance with barely any operational noise. This makes it beneficial not just for video, but also still shooting situations where silence is important—such as when you are photographing animals or sleeping children.
The efficiency of Nano USM works well on lenses with focusing lenses groups that move a longer distance, such as superzoom and telephoto zoom lenses.
Check out how Nano USM fares for birding and train photography in these articles:
EF70-300mm f/4-5.6 IS II USM: An Excellent Lens for Beginners in Bird Photography
EF70-300mm f/4-5.6 IS II USM Telephoto Zoom Lens Review
The potential of Nano USM
1. Smaller, lighter lenses
The efficiency and tiny size of the Nano USM allows for greater flexibility in lens design, particularly for those with lighter focusing lens systems that have to move a longer distance.
We already see some benefits: The telephoto zoom EF70-300mm f/4-5.6 IS II USM and the travel-friendly superzoom RF24-240mm f/4-6.3 IS USM are smaller and lighter than many lenses in their respective classes.

2. Faster, better Dual Pixel CMOS AF
Nano USM works well with Dual Pixel CMOS AF (DAF), Canon's phase detection AF system that achieves fast, accurate autofocusing using image sensor pixels. We can look forward to it complementing any future developments in DAF.
EOS 80D/ EF70-300mm f/4-5.6 IS II USM/ FL: 300mm/ Manual exposure (f/5.6, 1/800 sec, EV±0)/ ISO 400/ WB: Auto
The speed of Nano USM enhances possibilities in Dual Pixel CMOS AF, aiding the capture of precise, fleeting moments. This is promising for action scenes like the one above.
3. Automatic focus bracketing?
The better AF start and stop control that Nano USM makes possible isn't just good for seamless focal transitions during movies. It also opens the doors to possible future developments in automatic focus bracketing.
Brush up your knowlegde of Canon technologies in:
5 Things Made Possible with DIGIC Image Processor
6 Significant Features of RF Lenses
---
Receive the latest update on photography news, tips and tricks.
Be part of the SNAPSHOT Community.
Sign Up Now!
---
About the Author
Born in Aichi in 1960, Takahashi started his freelance career in 1987 after working with an advertising photo studio and a publishing house. Besides photographing for advertisements and magazines in and out of Japan, he has also been a reviewer for "Digital Camera Magazine" since the launch of the publication as well as published a number of works. In his product and lens reviews, Takahashi particularly advocates photography techniques that bring out the lens performance through his unique point of view and tests. Takahashi is a member of the Japan Professional Photographers Society (JPS).