Photographing wildlife animals is a challenging task as it is impossible to predict how and when they would move. Among them, wild birds gliding freely in the sky are probably one of the most difficult subjects. In the following series of articles, I will, as a professional photographer specialising in wildlife animals, offer lessons on how to capture wild birds in different situations. (Reported by: Gaku Tozuka)
Pages: 1 2
Setting is the key to photographing flying birds
Any photographer would probably wish they could capture shots of wild birds flying in the sky. Back in the film camera era, clear photos of soaring birds would always attract envious stares. However, the threshold for producing such shots has been lowered significantly with the breakthroughs in digital camera technology. The EOS 7D Mark II, in particular, optimises the settings to provide reassuring support for capturing such scenes.
The best condition for capturing photos of flying birds is one with the subject brightened by light from the front, and when the sky is coloured in a beautiful blue tone. It would also be easy to determine the exposure under such a condition. Generally, in the case of evaluative metering, set exposure compensation to EV+1.0 for brown or grey birds, and no compensation is needed for white birds. For the AF area selection mode, Zone AF is a better choice than using a single AF point. Of course, AI Servo AF would be the basic choice to respond to changes in the trajectory of the birds.
Photo A
Level of Difficulty: Medium
Shooting Status
Lens: Super Telephoto
Light: Direct Light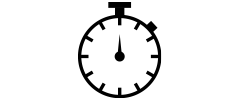 Shutter Speed: Fast
Aperture: Open
EOS 7D Mark II/ FL: 700mm (equivalent to 1,120mm in 35mm format)/ EF500mm f/4L IS II USM + EXTENDER EF1.4×III/ Aperture-priority AE (f/5.6, 1/2,500 sec., +1.0EV)/ ISO 800/ WB: Auto
In photo A, I tried to capture a jaybird in the sky carrying an acorn in its mouth. It was flying relatively close to me when I took the photos, so I tracked its movement using [AF point expansion: Up, down, left, and right] instead of Zone AF, and selected the image that best captured its expression and the shape of its wings.
AF points used for focusing
While Zone AF would be the choice for such a scene under normal circumstances, I made use of [AF point expansion: Up, down, left, and right] instead to test how effective it is in capturing the fast movement of the wings. The result shows that the camera was able to maintain the focus in this setting.
Settings
AF operation: AI Servo AF
Drive mode: High-speed continuous
AF area selection mode: AF point expansion (Manual selection, 4 points: Up, down, left, and right)
AF Config. Tool: Case 1
Capturing shots of a stork with Zone AF
In B is a photo of a stork. The EOS 7D Mark II demonstrates remarkable AF accuracy under such conditions. I was able to establish focus using any of the AF area selection modes. This example was photographed using the centre zone of Zone AF. If the subject is large and not moving rapidly, you can also move the AF point to a position you prefer to capture a shot with greater emphasis on the composition.
Photo B
EOS 7D Mark II/ FL: 700mm (equivalent to 1,120mm in 35mm format)/ EF500mm f/4L IS II USM + EXTENDER EF1.4xIII/ Manual exposure (f/5.6, 1/3,200 sec.)/ ISO 400/ WB: Auto
Settings related to the AI Servo AF characteristics
When AI Servo AF is selected on the EOS 7D Mark II, you can customise the AF movement and characteristics according to your preference. Shown below are the settings I have chosen for your reference. I adjusted the parameters for [Case 1: Versatile multi-purpose setting] to further ensure that focus is "locked on" to the subject. "Tracking sensitivity" was set to [-2], "Accel./decel. tracking" to [+2], and "AF pt auto switching" to [+2].
Gaku Tozuka
Born in 1966 in Aichi, Tozuka developed an interest in photography when he was in the third year of high school, and started to capture natural landscapes as well as wildlife animals. At the age of 20, he became absorbed in photographing wild birds after accidentally capturing a woodpecker in his photo. He has released a large number of works in media such as magazines, bulletins, books, calendars and TV commercials.

Digital Camera Magazine
A monthly magazine that believes that enjoyment of photography will increase the more one learns about camera functions. It delivers news on the latest cameras and features and regularly introduces various photography techniques.
Published by Impress Corporation