On 27 November 2016, the Canon Photo Party took place in Singapore at Suntec City Convention Centre, during the I Love Anisong concert held as part of the Anime Festival Asia (AFA) Singapore 2016. Thanks to artists Ami Wajima and May'n who each dedicated a song in their setlist for the Canon Photo Party, fans were in for a double treat on the same day.
Indeed, response to the rare opportunity to photograph the performances of the artists was warm with many fans signing up for a Canon Photo Pass online and even during the show.
Ami Wajima
Having only recently made her debut, Ami Wajima, who is like a little sister in the hearts of many fans, charmed the audience with her voice as well as her youthful, fresh appearance. This was a treat for the Canon Photo Party participants who, armed with a camera, delighted in their photo-taking session for the duration of the selected song.
Photo by Pierce Chua
May'n
This year marked May'n's ninth consecutive year performing in Singapore, but there was one thing special about this particular performance—the Canon Photo Party. May'n provided a song for the fans to take photos of her performance for one song only.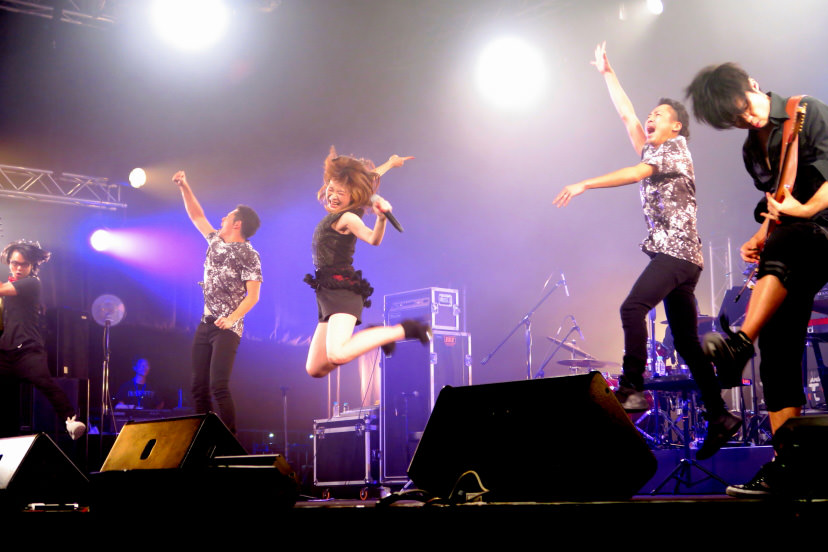 Photo by Yuki Odagiri
Photo contest winner
At the end of the concert, participants were encouraged to submit their photos for a photo contest. The following photo by Wan Han Lin caught the eyes of the judges and won. Congratulations!
The winning photo by Wan Han Lin
Receive the latest updates on photography news, tips and tricks by signing up with us!