We don't come across the Acropolis of Athens or Notre Dame de Paris every day, but what we do encounter daily are the buildings that we see along the way to school or work. These structures may seem mundane and ordinary, but there are ways to make them more interesting in photos. Let's learn to find beauty in everyday life through architecture with the following tips.
EOS M50, EF-M15-45mm f/3.5-6.3 IS STM lens, f/10, 45mm, 1/250sec, ISO100
Play with colours
Colours is an important component in architecture photography because it helps to capture the attention of the viewer. Spot buildings with vibrant, contrasting or complementary colours and see how you can compose the shot to includes all the colours in one photo. It could even be a theme for your new Instagram profile – think colourful buildings around the city! With a 24.1 megapixels APS-C CMOS sensor and a DIGIC 8 image processor, the EOS M50 enables you to capture images of buildings with refined details and superior colour reproduction.
Learn more about the equipment you need in Mirrorless Camera Lenses: Which One Suits Me?
EOS M50, EF-M15-45mm f/3.5-6.3 IS STM lens, f/8, 45mm, 1/160sec, ISO100
Use your surrounding as a frame
A building may be plain but it can turn into something different by adding a little of your surrounding. In the photo below, we use the walls as a frame to create a frame that draws our viewers' eyes from one point to another. You can use also leaves, branches, hedges to create a frame around your shot and give your photo a little more depth. Unleash your creativity with our improved Creative Assist and its range of preset filters, so you can make adjustments even after shooting in RAW.
EOS M50, EF-M15-45mm f/3.5-6.3 IS STM lens, f/8.0, 15mm, 1/400sec, ISO100
Embrace odd shapes
If you look more carefully, you may notice that beyond the tall, rectangular block of buildings, there may be some odd shapes here and there. Use these shapes to create softer edges and give your photos a little more contrast. Shooting in low-light conditions? The EOS M50's ISO of 25600, expandable to 51200, lets you capture all the details and tells your stories through photos of the best quality.
Shooting for your Instagram? Get tips from the infographic How to Take Prettier Photos for Instagram.
EOS M50, EF-M15-45mm f/3.5-6.3 IS STM lens, f/11, 45mm, 1/250sec, ISO100
Use negative space
Often used in art, design and architecture, negative space is an creative way to compose your photo. Negative space is the area that surrounds your subject; it gives emphasis to your subject while providing a "breathing space" in your photo. Use this composition technique by focusing on the tip or side of the building, leaving the rest of the space as empty as possible. Thanks to the EOS M50's Vari-angle LCD screen, you can now shoot from various camera angles, including from a low angle such as the photo above.
Love minimalistic themes? Here are some Tips to Becoming a Better Minimalist Photographer in Architecture.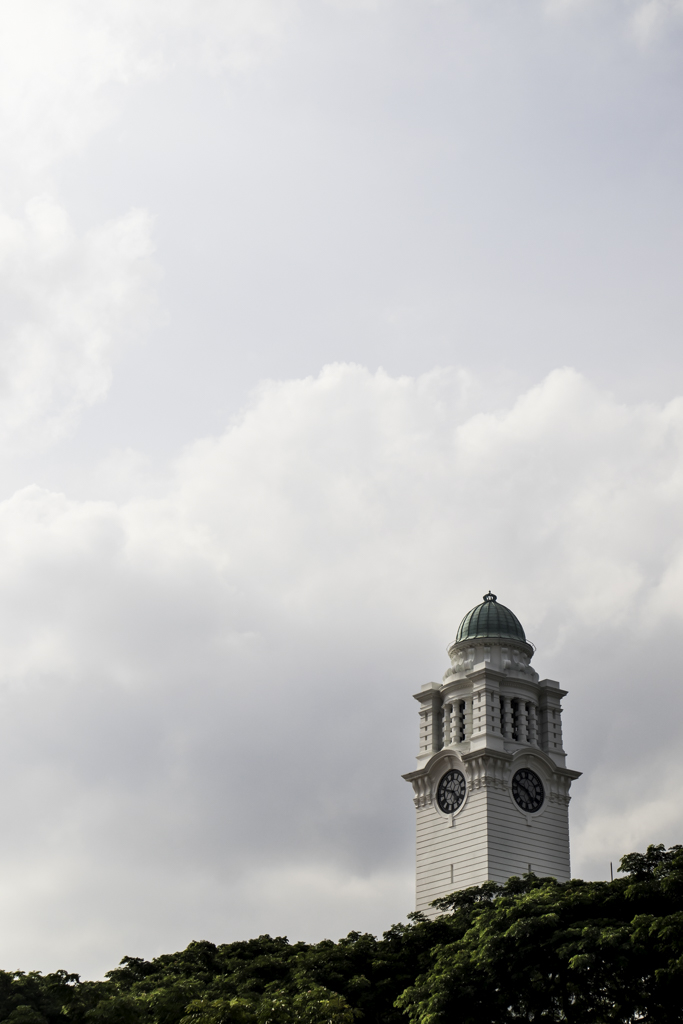 EOS M50, EF-M15-45mm f/3.5-6.3 IS STM lens, f/6.3, 45mm, 1/1600sec, ISO100
Like street photography, it takes a little more observation to capture an interesting subject out of the ordinary. Train your eye to observe beyond what you normally see, and use the above tips to help you create beautiful architectural photos. Let's begin by taking a closer look at the buildings you walk pass today!
---
Receive the latest update on photography news, tips and tricks.
Be part of the SNAPSHOT Community.
Sign Up Now!
---