Inspirations >>
Photos & People
Shooting Stars: Behind the Lens of Kevin Ou
He's worked with the likes of Elijah Wood, 50 Cent and Snoop Dog, just to name a few, but it's not the glitz and glamour that drew him to world of commercial photography. We get to know a little bit more about photographer and entrepreneur, Kevin Ou.
For starters, how did you get into photography?
I got into photography by accident. When I was 17 and undertaking a Mass Communications diploma, I was somehow the only one in my group of friends that didn't make it into the Photography course. Whether it was my procrastination or lack of skill, I took it quite personally. I have one of those weird personalities where if you tell me "NO", I will do all I can to prove you wrong. That gave me the drive and passion, determination to understand and excel at photography.
What was your learning process like? Did you go to school or did you pick it up on your own?
During my formative years learning photography, a large chunk of my knowledge was self-taught. As Youtube didn't exist in the past, I read furiously and purchased all the photography magazines I could find. I digested all I could and was pro-active in experimenting and was constantly shooting. I asked a million questions and I had many friends and photographers who were kind enough to put up with my incessant questions.
Of all the genres, is there any particular reason you chose to focus on celebrity and commercial photography?
My main love in photography remains within the realm of celebrity and personality portraiture. I love gaining a deeper insight of a person, beyond what you see in magazines and in movies. Their persona is very different once they drop their airs. I'm very intrigued by the variety of personas and human experiences, and celebrities certainly have their fair-share of amazing ones. The celebrity work translated easily to more commercial advertising shoots. I have a very strong knack for directing people and "pulling" looks and personalities out in an image. That skillset lends itself easily to the commercial work, and to moving visuals as well.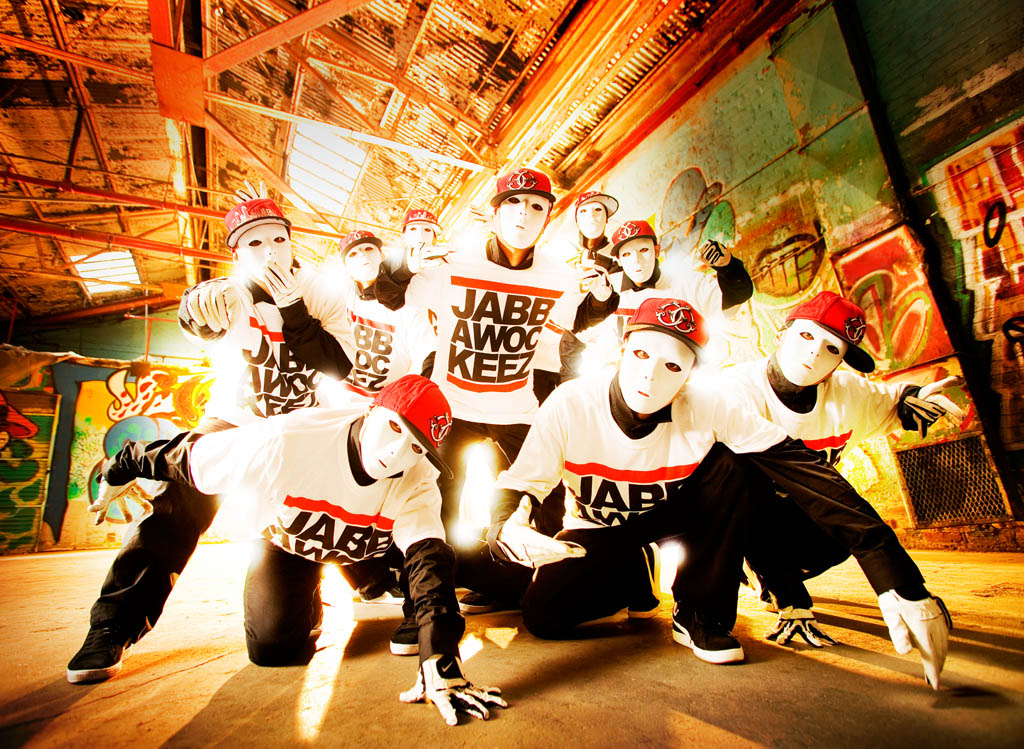 Who were some of your photography heroes when you got into the industry?
My photography heroes when I first started remain the same today. I love David LaChapelle for his amazing colors, sets and ideas. Guy Bourdin had great narratives in his images while playing with sex in the sidelines. Richard Avedon had this amazing skill of "pulling" a person's raw character out through an image. Steven Klein and Steven Meisel make fashion photography look simple. Mert and Marcus play with colors and mood very beautifully. Nick Knight's ideas and concepts makes full use of the digital tools of today. There are many others, but here's an idea of where my inspiration comes from.
What was your first ever commercial project? What was that experience like?
My path to professional photography was littered with events and wedding photography shoots, and that helped me learn more about my camera and equipment. My first BIG commercial shoot was a national advertising campaign for the teaser launch of the Ford GT40 Sports Car. This came at the time when film was just transitioning to digital, and while I was still schooling at the Art Center College of Design in California. I was ready and itching for a chance to shoot and I feel that this was my opportunity. I shot a mixture of 8x10s with the first Canon D30 digital camera. The experience was exhilarating. To be on a huge set with my classmates (assistants) helping me was a great confidence booster as well. There were definitely many things that scared me during the shoot, but I told myself that I would give it my all and deal with it head on. Even after 20 years, it's still one of my favorite shoots.
What are some of the biggest challenges you face during shoots?
Equipment and gear remains as the biggest challenges I face during shoots. I love gear, and I have the constant need to play with something new. This means that there'll always be a portion of the shoot that's fun and exciting to me. It's like a kid playing with a new toy. The gearhead in me loves experimenting and that means having to constantly solve problems during shoots. If you embrace that problems are expected during shoots, then you'll never be fazed when it does pop up.
How do you come up with concepts for your shoots? What is your creative process like?
My creative process is a simple one. I research the hell out of a theme or concept and it takes shape along the way. In the past I used magazine and books, but nowadays it's more of Google and Pinterest. I start out with a fuzzy concept of an idea and as I move along, it gradually gets clearer. I like this organic method as I find I'll be open to all ideas, and I try not to let preconceptions limit me.
You've worked with many celebrities, something many of us cannot say the same. Tell us about some of your favourite shoots.
I've had many favorite shoots, but one of the most memorable ones was with 50 Cent in Las Vegas. The after-party for the shoot took place in the Palms Hotel's penthouse, which had a 30m long pool in the living that jutted out the side of the building. It was also really awesome shooting illusionist Criss Angel at his mansion. It had a lot of hidden areas and to top it off, it's one of the most beautiful homes I've ever seen in my life. Oh, and he walked on water across his pool too -- but I'll save that story for another time.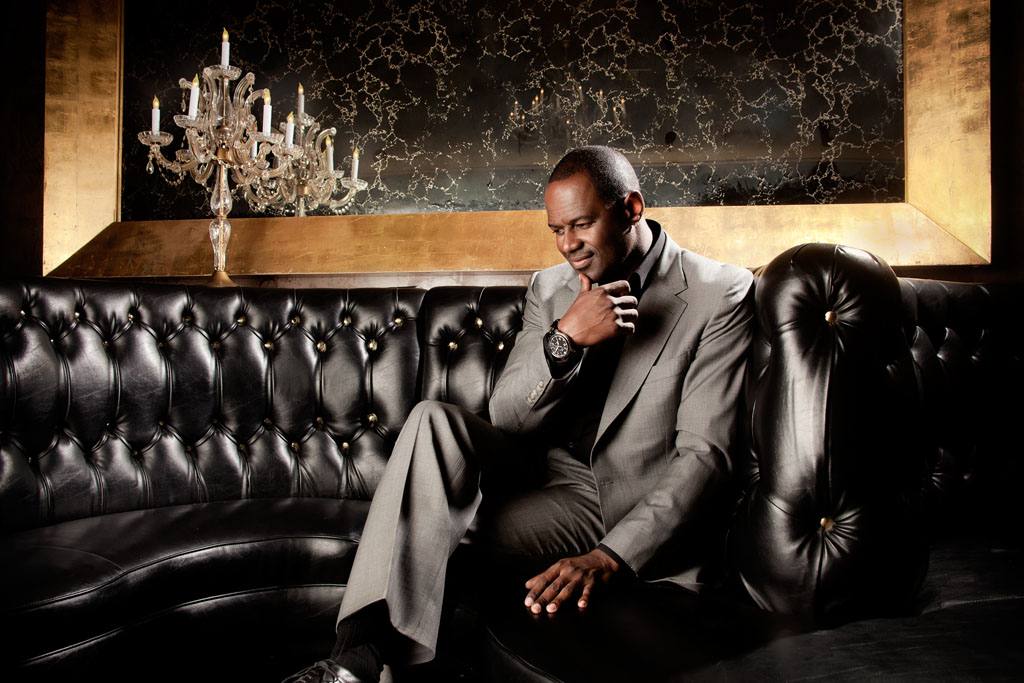 Have you ever been in a situation where your personal tastes didn't align at all with a client's vision? If so, how did you find a compromise?
I've certainly had situations where my personal tastes don't align with my clients, but I also have to remember who's paying for the shoot. It's moments like this that I have to reel in my ego to find a middle ground. Most of the time, it's the photographer's ego that gets them in trouble. I can't always say that I manage it with ease, but I try to maintain a perspective on the matter. That being said, it is everyone's goal to make an image look as awesome as possible, so you just have to remind yourself that you're on the same team, even if you disagree on some elements.
Money aside, what do you find the most rewarding about being a commercial photographer?
The part that I love most about being a photographer is that every single day at work is different. The diversity of situations compliments my ADHD nature very well. I get to tackle different situations every day and I simply love the challenge. I feel to most at home when it's a big set with a big crew.
Is there a different skillset needed for celebrity & commercial photography, compared to the other genres?
There is definitely a different set of skills required for each genre of photography. In my expertise of celebrity imagery, there is a great need to understand human psychology. You meet subjects as strangers and they don't open up automatically -- you have to work at it. You need patience and the vision to be able to pull out their hidden side. With commercial photography, you have to learn to work seamlessly with clients. Commercial work is always done in a team, so you have to learn to be a team player. You also have to learn that your ideas aren't always the ones the team runs with, and you have to learn that trust is earned.
What are some constraints in commercial photography?
There are always constraints when it comes to commercial photography. Very often it's financial constraints, or you don't get the right location, the right equipment or sufficient crew. There are also weather constraints which you can't do much about, but you can always prepare wet-weather contingency plans. There will ALWAYS be constraints of some sort, but it's the successful photographers who are the ones that can remain level-headed enough to find a solution regardless of the issue.
You co-founded Modern Home + Living. Tell us about your inspiration behind that.
Besides being a photographer, I've always been an entrepreneur too. During my career as a celebrity photographer based in Hollywood, I had the opportunity to meet various businessmen whom I've since come to partner with. Modern Home + Living was co-founded with 2 other partners that shared the same belief that the mass public was interested and curious about the lifestyles of the rich and famous. Most of the existing TV shows and magazines focus on the celebrity, but very little on the interior design, products and designers behind the work. So it became our mission to showcase these celebrities and the different products. This bridged the gap between advertisers and celebrities, resulting in a singular entity that the mass market was yearning for.
It turned out to be a great business venture as it still allowed me to shoot and retain my ties to the creative world, while dabbling on the business side simultaneously. It was fun as I got to see the more private side of celebrities. Celebrities will seldom put on airs at home and are more down to earth – they appear warmer, and more "human".
There are many good photographers out there who don't quite make it, how does one go about building a career in photography and getting your name out there?
I was brought up in the photographer market in Los Angeles. There were 50,000 other great photographers and the only way to stand out was to constantly market yourself in every possible way. The level of hustle in a market that large is very high. They say that if you can make it in LA, New York or Paris, you can make it anywhere. I think what they meant by that is that if you can show your intensity and desire to succeed through your personal branding in these markets, you can definitely make an impression, especially in smaller ones.
With the advent of technology, publicising and distributing your work is even easier. There are multiple free platforms that let you get your name out there. There are tons of "famous" Instagram photographers nowadays that are probably earning more than professional photographers. The photography game has changed due to the Internet, and you have to adapt if you want to succeed.
Finally, any advice to budding photographers looking to step into the commercial world?
I once read this quote, "Are you doing your best or are you doing whatever is takes?".
This is my approach to being a successful photographer. Many budding photographers will do their best, but so will the thousands of others just like them. My approach is to do "whatever it takes". This means trying every single avenue possible it takes to succeed. Some find success on a certain platform, while others working for traditional agencies. Everyone has a different idea of what success means. Once you understand what you are looking for, you can then find the best way to make that happen. Regardless of the results, you should never give up. Photography and life are pretty similar. Fail 7 times, pick yourself up 8! Go forth and make your mark! Never give up.
Kevin Ou
Profile of writer


Kevin Ou is a Los Angeles and Singapore based photographer who specializes in advertising and celebrity portraiture. He has won numerous photography awards including the APA National Award, International Photo Award and the American Photo (Images of the Year) Award. Kevin is also the co-founder of the Modern Home + Living brand, The Lumenere Group and Catlyst/TV.