Inspirations >>
Photos & People
Canon Inspire – Top 10 Instagrammers to Look Out For (3)
Need inspiration for your next shoot? Instagram has one of the best photography communities that cover everything from landscape to wildlife to portraiture. This month, we recommend these 10 accounts to follow for their inspiring work (listed in no particular order).
1) @hbmertz
Who can ever be sick of breathtaking landscapes? From majestic valleys to mesmerising snow-capped mountains, we can't seem to get enough of HB Mertz adventure's shots, and couldn't agree more with his hashtag–#neverstopexploring.
2) @visualthrillers
This gallery features some high contrast, film-look urban landscape shots that are visually interesting. We're absolutely mesmerised by the tunnel shots that seem to draw our gaze deeper into the unknown.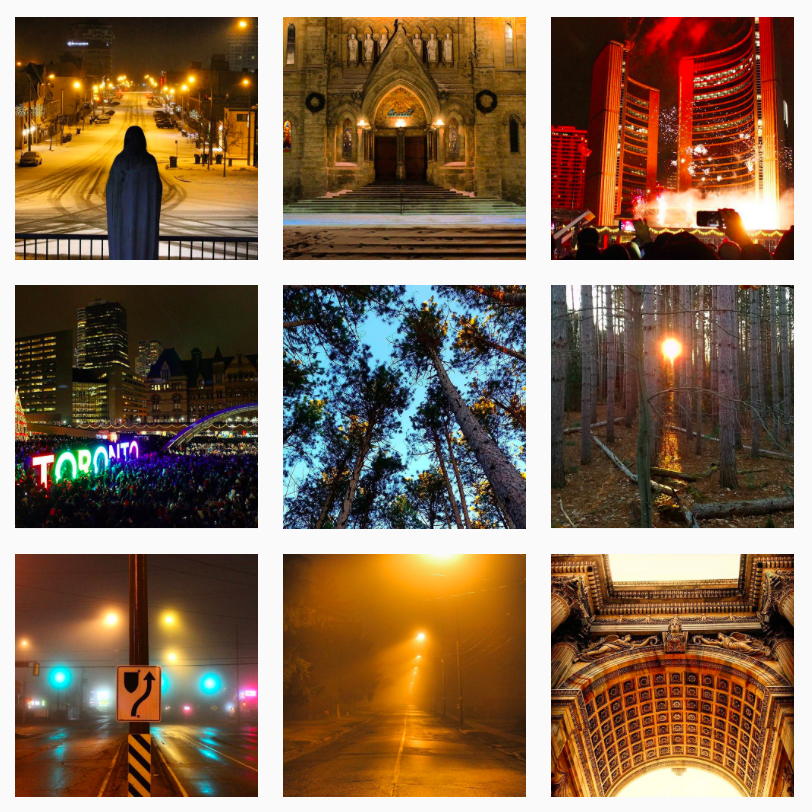 3) @hypnovisuals
Hypnovisuals has an awesome tagline–Explore. Discover. Photograph. Even more impressive are some of its low light photographs, featuring colourful street lights that illuminate the dark evening skies.
4) @bryanadamc
Bryan's passion for photography shines through his images. Catch a glimpse of Yosemite National Park under a blanket of stars, beautiful silhouettes against darkening skies and of course, stunning portraits of his wife.
5) @chasedekkerphotography
Animals, animals, animals… Chase delivers shot after shot of stunning wildlife images on his Instagram feed, some appearing so awfully dangerous we don't recommend going near if you see one. If wildlife is your thing, then Chase's account is the one to follow.
6) @smackey
How does it look like to be on top of the world? Or rather, on top of a city? Sean shows us just how through his arial photography, in which he captures the cityscape of Boston and its beautiful architecture.
7) @susanabagdasar
Like cats and children? You'll love Susan's gallery, which features shots of her beautiful pet and child, taken in natural, non-posey style. In other words, expect nicely controlled low light macro shots and portraits in this wonderfully curated account.
8) @maddisonfalls
Head down under and explore the magnificent landscapes of Victoria and other Australian states with Maddi, who captures natural beauty and wonders like no other. It's just unfair how beautiful these landscapes are!
9) @kylejenkinson
If there is one thing Australia is known for, it's surfing. In his feed, Kyle captures avid surfers conquering glassy silver crests and rolling bodies of water. Even though we cannot hear the roar of the waves, it doesn't take much to imagine it through his gorgeous shots.
10) @ngahoang0812
Nga Hoang has a knack for capturing the right moments on the streets of Vietnam, her training in journalism evident through her images. Classic black and white photographs, reflections and details are just some of the great examples shot with her Canon EOS M3. 
| | |
| --- | --- |
| | A professional videographer with a love for photography, Isaiah Tan runs a video production company and a small bar in Singapore, among other businesses. He enjoys experimenting with different photographic techniques and always wants to learn and discover more of the world around him. |