Products >>
All Products
Introducing the EOS-1D X Mark III (1): Still Shooting Performance
On 7 January 2020, Canon announced a new professional flagship DSLR camera: The EOS-1D X Mark III. Packed with the latest Canon technologies, the new full-frame camera seeks to provide paramount image quality, speed and precision, boasting a remarkable jump in both its still and video shooting specifications compared to its predecessor. In Part 1 of this 2-part article, we share more about its still shooting features. (Click here for Part 2: Video and Networking)
Faster, higher, better: Stay ahead of the game with the ultimate EOS DSLR
2020 marks yet another Olympic Games, and what could be more apt for starting the year than the debut of the EOS-1D X Mark III? The latest in Canon's flagship professional EOS-1D lineage, which has a track record for being the tool of choice for many professional sports photographers, photojournalists and wildlife photographers all over the world, the EOS-1D X Mark III boasts a jaw-dropping improvement in specs over its award-winning predecessor, the EOS-1D X Mark II. Its build and promised performance make it Canon's finest DSLR camera to date.
Faster: Astonishingly high continuous shooting speeds
Up to 16 fps (OVF), 20 fps (Live View)
The EOS-1D X Mark III's most eye-catching specification is its continuous shooting speed, which stands at 16 fps during optical viewfinder (OVF) shooting. This is not easy to achieve on a DSLR camera due to the many mechanical movements that occur during shutter release, such as mirror-up/down movement. On the EOS-1D X Mark III, this is possible because of the adoption of many new technologies such as:
- A new mirror drive mechanism
- An increase in the sensor readout speed; and
- The new DIGIC X image processor that offers over 3x better performance than Dual DIGIC 6+; and
- The adoption of CFexpress cards for memory media, which enables a faster write speed to support the camera's increased buffer memory capacity.
EOS-1D X Mark III


OVF: up to 16 fps (with AF/AE tracking)
LV: up to 20 fps (with AF/AE tracking)
EOS-1D X Mark II


OVF: up to 14 fps (with AF/AE tracking)
LV: up to 16 fps
The frames-per-second speed is not the only advantage that the EOS-1D X Mark III offers over its predecessor. It also offers AF/AE tracking across all frames during continuous shooting on both the OVF and Live View, whereas on its predecessor, this was available only on the OVF. Users can now be assured that subjects will be kept in focus and exposure will be uniform across all frames, regardless of how they choose to shoot. This increases the camera's usability in a wider range of scenes.
EOS-1D X Mark III/ EF11-24mm f/4L USM/ FL: 11mm/ Manual exposure (f/9, 1/200 sec)/ ISO 500/ WB: 6600K/ Flash fired
The EOS-1D X Mark III also features a new algorithm for the subject tracking AF systems (AI Servo AF IV for OVF shooting; Servo AF for Live View shooting), which promises better tracking accuracy and reliability during continuous shooting, especially for subjects moving away from the camera. AI Servo AF IV also improves tracking performance even when shooting through heat haze.
For more about AF modes, check out: Camera Basics #9: AF Modes
A burst shot sequence of a golfer hitting the ball during a bunker shot in golf, shot in Live View. Of these 20 shots, taken in 1 second, 3 shots have the ball in the frame. This means three options from which the photographer can pick the best shot. Face Detection AF during Servo AF also ensured that the golfer's eye is in focus.
EOS-1D X Mark III/ EF500mm f/4L IS II USM/ FL: 500mm/ Manual exposure (f/4, 1/1250 sec)/ ISO 500/ WB: Daylight
Shot in Live View
For Live View shooting, users can choose between using the mechanical shutter, first-curtain electronic shutter, or electronic shutter, with all options capable of the maximum 20 fps continuous shooting speed. Using an electronic shutter eliminates mechanical shutter noise, perfect for silent high-speed continuous shooting in situations such as sporting events, concerts and stage performances where the slightest sound can be a distraction.
Fun fact: The improved continuous shooting performance also prevents the burst shooting speed from slowing down by too much when the anti-flicker function is enabled.

Speed factor #1: The new mirror drive system

A: Secondary mirror interlocking lever
B: Secondary mirror
C: Main mirror
D: New motor-direct drive system
The EOS-1D X Mark II used a unique mirror drive mechanism that employed a dedicated motor and cam gears to control the mirror drive speed precisely and prevent mirror shock. The EOS-1D X Mark III improves on this by adopting a similar motor control system for the sub-mirrors. The enhanced control reduces the viewfinder blackout time, which not only makes it easier to see the viewfinder image during high-speed continuous shooting, but also contributes to AF precision and stability.

Speed factor #2: CFexpress cards
EOS-1D X Mark III has dual card slots that support CFexpress Type B. CFexpress cards are considered the successor to CFast 2.0 and XQD 2.0 cards, and Type B has an extremely fast transmission speed of up to 2 GB per second. With these specifications, you can expect the following maximum number of shots per burst:
- RAW: More than approx. 1000 shots (EOS-1D X Mark II: approx. 170 shots)
- RAW + JPEG: More than approx. 1000 shots (EOS-1D X Mark II: approx. 81 shots)
The significant increase in buffer capacity means that the chances of missing a shot are reduced even further—not that it was that much in the first place!
Better: Because two excellent AF systems are better than one
Up to 191 AF points (OVF); 3,869 AF positions (Dual Pixel CMOS AF in Live View)
Fast continuous shooting speeds require fast, precise AF speeds to match, and with their significantly improved performance, the AF systems on the EOS-1D X Mark III more than rise to the challenge.

Viewfinder AF: Newly-developed High-res AF sensor for better sensitivity and accuracy
High-res AF sensor

Up to 191 AF points

The newly-developed High-res AF sensor was created from a new image sensor manufacturing technology. It contains smaller, denser square pixels compared to conventional line sensors, which makes it capable of receiving high-resolution AF signals. This enables precise, accurate focusing on subjects with low contrast and intricate patterns, and also improves its ability to detect along diagonal lines.
With significantly more OVF AF points (191 points) than the 61 points on its predecessor, a 400,000-dot RGB+IR metering sensor and a dedicated DIGIC 8 processor intended specifically for AF and AE processing, the EOS-1D X Mark III boasts enormously increased subject detection capabilities during OVF shooting, including face and head detection, the latter included for the first time on a Canon camera.
EOS-1D X Mark III: OVF AF specifications
- Up to 191 AF points (Cross-type: Up to 155)
- Compatible with f/8: Up to 191 AF points (Cross-type: Up to 65)
- AI Servo AF IV
- Luminance range: EV -4 to 21
Live View AF: Dual Pixel CMOS AF with up to 3,869 AF positions, Eye Detection AF
In Canon's Dual Pixel CMOS AF system, each pixel on the image sensor has two photodiodes and all pixels are capable of phase detection in addition to image detection.
During Live View shooting on the EOS-1D X Mark III, the AF area spans approximately 90%×100% (horizontal × vertical) of the image sensor area. This ensures that extremely precise focusing and subject tracking is possible even for fast, unpredictably-moving subjects that move to the edges of the image frame, making it the perfect complement to the camera's maximum 20 fps Live View continuous shooting capabilities.
Eye Detection AF is also supported, providing a strong advantage for portraiture.
AF segments (Automatic AF area selection)


*Significantly finer than conventional AF models such as EOS R (143 segments)
Selectable AF frame positions


*With a compatible lens

EOS-1D X Mark III: Live View AF specifications
- Automatic AF area selection: Up to 525 segments
- Manual AF area selection: Up to 3,869 selectable positions
- Compatible with f/11 focusing
- Face Detection, Head Detection and Eye Detection AF
- Servo AF
- Luminance range: EV -6 to 18

Easier focusing in low light
The two powerful AF systems on the EOS-1D X Mark III not only help to ensure that every single frame in your high-speed burst is sharply in focus, but also contribute to easier focusing in low light conditions. During OVF shooting, the low light focusing limit is EV -4; during Live View shooting, this goes down to EV -6.
We tend to put the spotlight on the lowest light limit, but it is also worth noting that the viewfinder AF is also capable of focusing in situations as bright as EV +21—equivalent to the brightness of car and train headlights from the front.

Focus even when using a super telephoto lens with an extender
The maximum aperture is narrower when you use a super telephoto lens and an extender, which traditionally makes AF a huge challenge. However, during OVF shooting on the EOS-1D X Mark III, all 191 AF points including up to 65 cross-type points can focus even at maximum aperture f/8; during Live View shooting, the entire AF area is capable of focusing at maximum aperture f/11.
In real-world terms, this means that you can use Extender EF 2xIII attached to the EF800mm f/5.6L IS USM for burst shooting at focal length 1600mm and still enjoy up a continuous shooting speed of up to 20 fps with AF and AE tracking. Revel in the feeling of being well-equipped to capture shooting opportunities never before possible.

Smarter AF controls
The AF-ON button on the EOS-1D X Mark III has been improved with the Smart Controller—an optical sensor that detects your finger movements, allowing you to drag to select the AF point. This does not replace the traditional multi-controller, which is also included—a fact that should be reassuring to those who are used to the controls on the EOS-1D X Mark II.
But when you get used to it, the Smart Controller promises quicker, more intuitive AF point selection—all the better to catch those decisive moments. Bonus: It is also conveniently located in a position easily accessible during vertical shooting.
Higher: Image quality, processing power
Taking imaging to the next level
The 20.1 effective megapixel resolution of the EOS-1D X Mark III might not seem like much of a difference from its predecessor, but behind that number lies enormous improvements to image quality brought about by incorporating various new technologies and features. This resolution was selected to achieve balance with the numerous advancements to specifications that we have previously described.
Know this: 20.1 megapixels is sufficient to create an A3-size print.
New 20.1-megapixel CMOS image sensor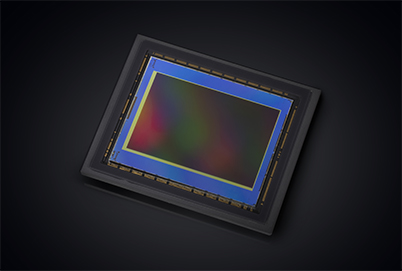 The faster readout circuit enables faster continuous shooting and cropless 4K movie shooting, among other improvements.
New DIGIC X image processor


This single image processing engine boasts dramatically improved processing power over the Dual DIGIC 6+ processors on the predecessor, even though it consumes less power.
Learn more about DIGIC in: 5 Things Made Possible with DIGIC Image Processor

Newly-developed High Detail Low-Pass Filter low-pass filter with 16-point separation
Subjects with ultra-fine, repetitive patterns have a very high light frequency that causes image sensors to deliver false resolution, resulting in moiré and false colours. To counter this, most cameras incorporate a low-pass filter that conducts four-point separation on light that passes through it, which slightly blurs the high-frequency light, resulting in more faithful colours.
While many recent new camera models have done away with the low-pass filter to improve sharpness, moiré and false colours are not as easy to edit away in video as they are in still photos. As the EOS-1D X Mark III is also intended to be used for professional videography, it is equipped with a newly-developed High Detail Low-Pass filter that conducts 16-point image separation (instead of the conventional 4-point separation). This enables image rays to be split in a diagonal direction in addition to the horizontal and vertical directions, which reduces moiré and false colours more effectively and also enhances overall image quality.
Conventional low-pass filter with 4-point separation

High Detail Low-Pass Filter with 16-point separation


New DIGIC X image processor
The new DIGIC X image processor is equipped with a new noise reduction processing algorithm that offers higher-quality high ISO speed images. This enables a native ISO speed of 100 to 102,400, expandable to ISO 819,200 (H3). A new sharpness processing algorithm further improves sharpness and clarity. DIGIC X also makes it possible to use the in-camera Digital Lens Optimizer (DLO)* to correct lens aberrations as you shoot, even when recording in JPEG.
*Supports EF lenses only. TS-E lenses are not supported.
EOS-1D X Mark III/ EF85mm f/1.4L IS USM/ FL: 85mm/ Manual exposure (f/2.8, 1/80 sec)/ ISO 100/ WB: 5500K

HDR PQ HEIF 10-bit recording
The EOS-1D X Mark III comes with the ability to record 10-bit HEIF (High Efficiency Image File Format) files based on HDR PQ (Perceptual Quantization) gamma correction, which is built upon the characteristics of human eyesight.
RAW files recorded by EOS cameras contain a lot of information on colours and tones. However, these need to be post-processed to show their full potential. Meanwhile, conventional JPEG files capture only 8 bits of all this information, resulting in a narrower range of tonal details.
In comparison, a HEIF file can store up to 10 bits of tone and colour information in a smaller file size than JPEG. This enables the reproduction of a wider, richer range of tones and colours, rendered in a way that is more faithful to what you see in real life, even without post-processing. You can now create HDR-like images from one shot, instead of merging several shots taken at different exposures.
EOS-1D X Mark III/ EF16-35mm f/2.8L III USM/ FL: 31mm/ Aperture-priority AE (f/8, 3.2 sec)/ ISO 200/ WB: Auto
The unprecedented depth, dimension and realism will be obvious when you view an HDR PQ photo on an HDR-compatible display. Experience this for yourself: Simply connect your EOS-1D X Mark III to a compatible display via an HDMI cable. It is the future, which is why the ability to record in HEIF is a feature to take note of.
EOS-1D X Mark III/ EF100-400mm f/4.5-5.6L IS II USM/ FL: 234mm/ Aperture-priority AE (f/5.6, 1/6400 sec)/ ISO 1600/ WB: Auto
This is an HDR PQ HEIF image converted to JPEG. Using Canon's Digital Photo Professional software to convert a HEIF file to JPEG results in a realistic image that resembles what you would see on an HDR display, with tones and colour that accurately depict what the human eyes see.
The EOS-1D X Mark III is as much a video camera as it is a stills camera. In Part 2, we will learn more about this, as well as about its networking capabilities.
Find out more about the EOS-1D X Mark III in:
Master the Game: EOS-1D X Mark III - Flagship Full-frame DSLR
---
Receive the latest update on photography news, tips and tricks.
Be part of the SNAPSHOT Community.
Sign Up Now!
---