Inspirations >>
Photos & People
The Sacred Beauty of Rejepan Plabengan Ceremony in Central Java, Indonesia
Behind The Traditional Ceremony
Ki Ageng Makukuhan was a well-know Muslim Scholar from Cepit Hamlet, which is located in Pagergunung, Temangung Central Java. He was believed to be the successor of "Wali Songo" - the nine saints who played a historic role in the spreading of Islam in Java.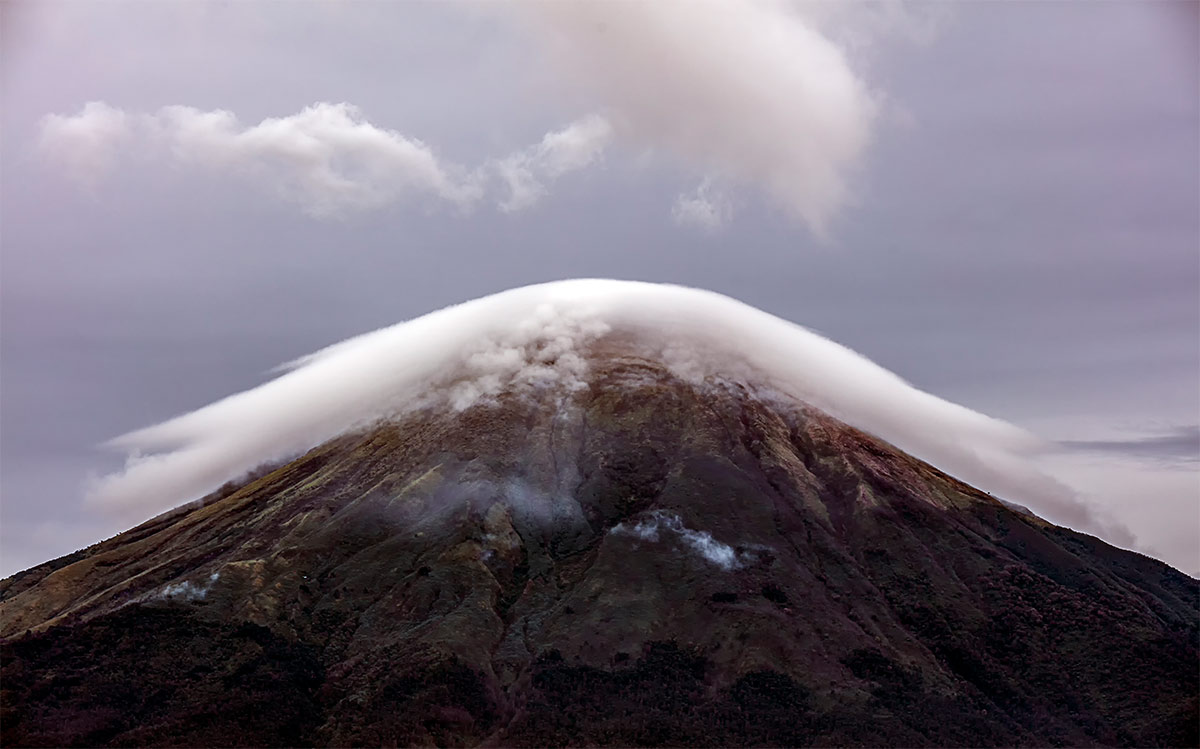 EOS 5DS R; EF16-35mm f/2.8L USM;  f/9; 150mm; 1/200 sec; ISO-125
Plabengan was an office that the Islamic scholars used to pass on Ki Ageng's teachings. They usually incorporate Islamic teachings with traditional art such as Javanese gending, opera, and kuda lumping dance to attract people. This was appealing for the native Javanese who practised animism to accept the peaceful learning of "Wali Songo" which led to them to understand Islam.  
EOS 5DS R; EF16-35mm f/2.8L USM;  f/4.5; 200mm; 1/640sec; ISO-500
Ways to Capture The Real Ceremony
The villagers of Cepit Hamlet celebrated it as "Raejepan Plabengan" thanksgiving ceremony. During the month of Rajab on Friday, people would gather and walk through the hillside of Sumbing Mountain.
EOS 5DS R; EF16-35mm f/2.8L USM;  f/8; 185mm; 1/100 sec; ISO-125
They carry baskets made from bamboo webbing filled with food. The elders lead the prayers, followed by a meal. The main dish is free-range chicken with various side dishes, locally produced food, and black coffee which is Ki Ageng Makukuhan's favorite beverage.
EOS 5DS R; EF16-35mm f/2.8L USM;  f/5.6; 16mm; 1/60 sec; ISO-1250
EOS 5DS R; EF16-35mm f/2.8L USM;  f/8; 22mm; 1/125 sec; ISO-500
It requires an effective lens and camera to capture the traditional ceremony of "Tenongan Rejepan Plabengan" because it is located deep inside of the Pagergunung village. We must go through mountain slopes, uphill hiking path and face the cold temperatures of Pagergunung to reach the location.
EOS 5DS R; EF16-35mm f/2.8L USM;  f/3.2; 80mm; 1/5000 sec; ISO-1250
The most useful equipment to bring besides the Canon EOS 5DS R are the Canon EF70-200mm f/2.8L USM, EF16-35mm f/2.8L USM along with spare batteries to anticipate the higher battery consumption due the cold temperature at the mountain slopes location.
The AV-Aperture Priority mode is a great way to make shooting easier, because with this, we will only think about the selection of sharp space (DOF - Depth Of Field) that will be displayed in our photo. With rapid and unexpected moments of change during the event, we wouldn't want to miss any of the very interesting stages of Rejepan Plabengan's ceremony.
EOS 5DS R; EF16-35mm f/2.8L USM;  f/8; 18mm; 1/60 sec; ISO-1250
This event of Plabengan Rejepan is interesting because the event itself was a milestone in the early history of the dissemination of Islam before its massive spread across Java. The traditional ceremony Rejepan Plabengan is not only about commemorating the syiar and thanksgiving, but also the various philosophies of life that is beginning to fade from our modern life. Starting from the tradition of communal dining with simple dishes and cutleries, alms and sharing with everyone is a special attraction that we must maintain.
EOS 5DS R; EF16-35mm f/2.8L USM;  f/5.6; 26mm; 1/100 sec; ISO-1250
EOS 5DS R; EF16-35mm f/2.8L USM;  f/5.6; 22mm; 1/60 sec; ISO-1250
Have seen other beautiful traditional ceremonies? Share your stories at the comments below!  Learn more about other traditional ceremony in Indonesia from here.
Check out below articles:
Announcing the EF16-35mm f/2.8L III USM Ultra-wide Angle Zoom Lens: Coated with Both SWC & ASC
---
Receive the latest update on photography news, tips and tricks.
Be part of the SNAPSHOT Community.
Sign Up Now!
---
About the Author
Misbachul Munir is a professional photographer from Indonesia. He has been in this industry for over 20 years and has traveled around the globe on assignments for a number of successful companies. He also works as a travel writer in some magazines. His photos have won several awards and he also joined the panel in many prestigious photo contests. He is well-experienced in shooting a various genre in photography. However, his passion is Black and White, Human Interest and Landscape Photography.