Inspirations >>
Photos & People
Beneath the surface: Shooting underwater with William Tan
Occupying nearly 71% of our planet's surface, the oceans are a mystery that man has sought to unravel since the beginning of time, for beneath its tumultuous surface lie a world that is so unlike the one we know, one of psychedelic colours and magnificent life-forms. Some of us are lucky enough to be regular visitors to this fascinating world, but for underwater photographer William Tan, it is practically home.
Having always wanted to pick up scuba diving, William seized the opportunity to do so when the Singapore Symphony Orchestra toured Egypt in 1994. The violinist drew his first breaths under the surface of the Red Sea, and the rest was history – not all that surprising considering he's been fascinated by sea creatures since he was a child.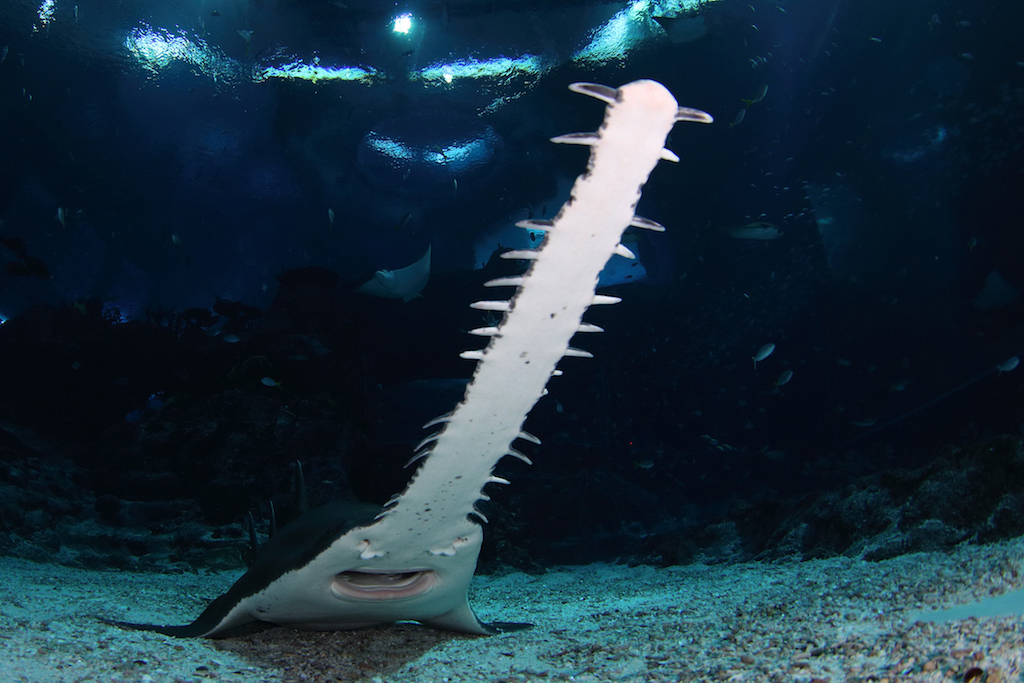 Now a man grown, his underwater adventures (and love for marine life) have since been well-documented through the stunning images he produces with a camera set up weighing over 10 kilograms. His work has been featured in many publications, including National Geographic China, the Daily Telegraph and ScubaDiving (USA). He also has published 2 books, one of which (Gorontalo: Hidden Paradise) was commissioned by the Indonesian government.
So what is like having your set at the bottom of the ocean? We followed him to a shoot at the S.E.A Aquarium in Resorts World Sentosa where he took us through (literal) behind-the-camera scenes of his incredible photos. From tedious gear prep (he's extra meticulous as he's flooded a few cameras already) to his almost psychic interaction with the animals, we watched as he effortlessly weaved his way between manta rays and leopard sharks, capturing them as they sliced through the water. Post-dive, he regales us with tales of his adventures out at sea -- including a time he swam through a cloud of sperm whale excretion.
EF8-15mm f/4L Fisheye USM
Receive the latest updates on photography news, tips and tricks by signing up with us!
Photographer Profile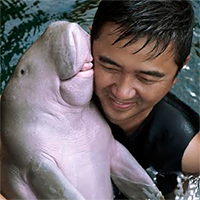 William Tan
William Tan has been fascinated with the creatures of the sea since childhood. While studying at the Johns Hopkins University, much of his spare time was spent gazing at the extensive marine collection of the nearby National Aquarium in Baltimore. Currently a violinist with the Singapore Symphony Orchestra, William earned his scuba diving certification in 1994. Thereafter, without his prized antique Italian violin, he travels extensively between concert seasons throughout the Pacific region photographing marine life for scientific institutions, camera manufacturers, tourism organisations, dive magazines and resorts.
Writer Profile
Mona Teo
Mona Teo is a writer based in Singapore who believes that there is nothing more powerful than the written word (not counting coffee). An avid scuba diver and traveler, she relies on her Kindle to get her through flights and seeks inspiration from the world around her.