Products >>
All Products
In Focus: EOS RP- Part
Canon's New EOS RP: Start Your Full-Frame Mirrorless Journey Today
On 14 February 2019, Canon announced the EOS RP. The second camera in its EOS R full-frame interchangeable-lens mirrorless camera lineup combines the RF lens mount and the high performance of the EOS R system into a smaller, lighter body. (Reported by: Makoto Suzuki (Digital Camera Watch))
Click here to find out more about the EOS R system
New support for eye detection during Continuous AF
One new feature that EOS RP users can look forward to is enhanced support for tracking the eyes of moving subjects: While Eye Detection AF was available only in One Shot AF mode on the EOS R, it will now also be available in Servo AF (Continuous AF) mode. (Existing EOS R users can look forward to a firmware upgrade that offers the same functionality.)
Continuous shooting speed is at 4 frames per second (fps) with AF tracking, and 5 fps with AF lock.
Eye Detection AF focuses on the pupil closer to the camera by default. Users can override this by using the touchscreen to manually select the eye that they want to focus on.
The AF focusing area takes up 88% × 100% (horizontally × vertically) of the frame when RF lenses and compatible EF lenses are attached. (For other lenses, this area is 80% ×80%). Focusing at f/11 is supported throughout the entire area. There is also much flexibility in AF frame selection, with up to 4,779 AF positions available.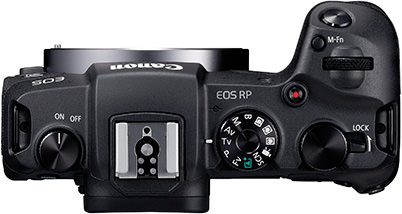 Easy short movie production; support for HDMI 4K output
The EOS RP features the DIGIC 8 image processor, an ISO speed range of ISO 100 – 40,000 (expanded ISO 50 – 102,400), the Dual Pixel CMOS AF system and in-camera Digital Lens Optimizer. It is also equipped with a Silent mode where an electronic shutter is used instead of the mechanical shutter, allowing users to shoot silently.
Movie recording formats and frame rates include 4K UHD* at 24p/25p, as well as Full HD at 60p/50p. A video snap function lets users easily shoot short video clips of 4, 6 and 8 seconds in Full HD 30p/25p. Support for HDMI 4K output (in YCC 4:2:2 8-bit signals) allows 4K footage to be recorded or displayed on an external device.

*Achieved through processing
New Focus Bracketing function for a broader depth-of-field
Another new function on the EOS RP is Focus Bracketing, in which the camera automatically takes a series of continuous shots with different focal point distances. When post-processed with the Digital Photo Professional software, these shots may be synthesised into one image with a broad (=deep) depth-of-field, where the entire image is in focus from the foreground all the way to the back of the scene.
Other specifications
- EVF: 2.36 million dots with approx. 0.7x magnification
- LCD monitor: 3.0 inches, 1.04-million dots, Vari-angle touchscreen
- Battery pack: LP-E17. Capable of approx. 210 shots (EVF)/250 shots (LCD)
- Network connectivity: Wi-Fi/Bluetooth low energy
- Memory media: SDXC/SDHC/SD card (UHS-II compatible)
- External dimensions (W × H × D): 132.4 × 85.0 × 70.0mm
- Weight: 485g (including battery, memory card)/440g (body only)
The battery pack can be charged via USB (USB 2.0/Type-C) using the USB Power Adapter PD-E1 (sold separately)
EOS RP + RF35mm f/1.8 Macro IS STM
EOS RP + RF24-105mm f/4L IS USM
The origins of the "P" in "EOS RP"
The "P" in the product name comes from the Canon P ("Populaire"), a rangefinder camera that was introduced in 1959. With features considered sophisticated for the time, such as a x1 viewfinder magnification, stainless steel shutter and ability to achieve a shutter speed fast as 1/1,000 of a second, the Canon P was a high-quality camera priced affordably for the masses—an image resonant with that of the EOS RP.
The Canon P (Populaire), which was released in 1959.
Optional extension grip ensures a firmer hold
EOS RP with Extension Grip EG-E1
Extension Grip EG-E1
For users who want a firmer hold on the camera, especially those with large hands, an optional grip, the Extension Grip EG-E1, is also available to extend the height of the camera grip. It is attached to the bottom of the EOS RP, and makes it easier to hold and support the camera firmly, especially when using a telephoto lens. It is possible to change the battery and SD card or use a tripod even when the extension grip is attached to the camera.
Extension Grip EG-E1 external dimensions (W × H × D): 132.8 × 22.2 × 59.3mm
Weight: approx. 86g
Canon to release 6 RF lenses in 2H 2019
In addition to the EOS RP, Canon also announced that 6 new RF lenses were currently in development.
RF24-240mm f/4-6.3 IS USM
A compact, lightweight and highly versatile superzoom lens ideal for street and travel photography.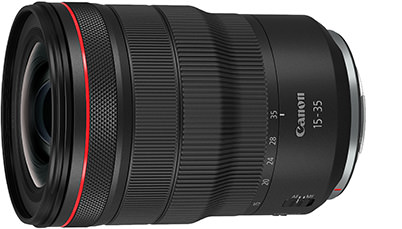 RF15-35mm f/2.8L IS USM
An ultra-wide-angle zoom lens excellent for grand landscapes and close, tight shooting situations.
RF24-70mm f/2.8L IS USM
The RF mount version of Canon's premium all-purpose standard zoom lens is capable of handling a variety of genres including natural landscapes, portraits and weddings.
RF70-200mm f/2.8L IS USM
The RF-mount version of Canon's most celebrated telephoto zoom lens comes with a significantly smaller body for additional portability. Ideal for sports, weddings, wildlife and even landscapes.
RF85mm f/1.2L USM
The RF-mount version of one of Canon's much-beloved high-performance large aperture medium telephoto lenses. Ideal for portraits and product photography.
RF85mm f/1.2L USM DS
A medium telephoto lens that shares the high overall performance and specs of the RF85mm f/1.2L USM, and also features the new Defocus Smoothing (DS) coating technology that promises better bokeh.
While further details on the lenses' specifications are not yet available, the lenses are expected to be released in the second half of 2019.
Find out more about the EOS RP here:
EOS RP: Reimagine Your Potential

---
Receive the latest update on photography news, tips and tricks.
Be part of the SNAPSHOT Community.
Sign Up Now!
---