Tips & Tutorials >>
All Tips & Tutorials
3 Slightly More Interesting Ways to Shoot Fast-Moving Subjects
If you don't know how to freeze movement with fast shutter speed, check out this short and easy-to-digest article Understanding Shutter Speed. If you already do, then let's skip the basics and move on to something more fun – creating motion when freezing fast-moving subjects!
Panning and Zooming

Credit: Uzzy
EOS 5D Mark IV, EF16-35mm F/4L IS USM, 1/4s, f/8.0, ISO 800, 21mm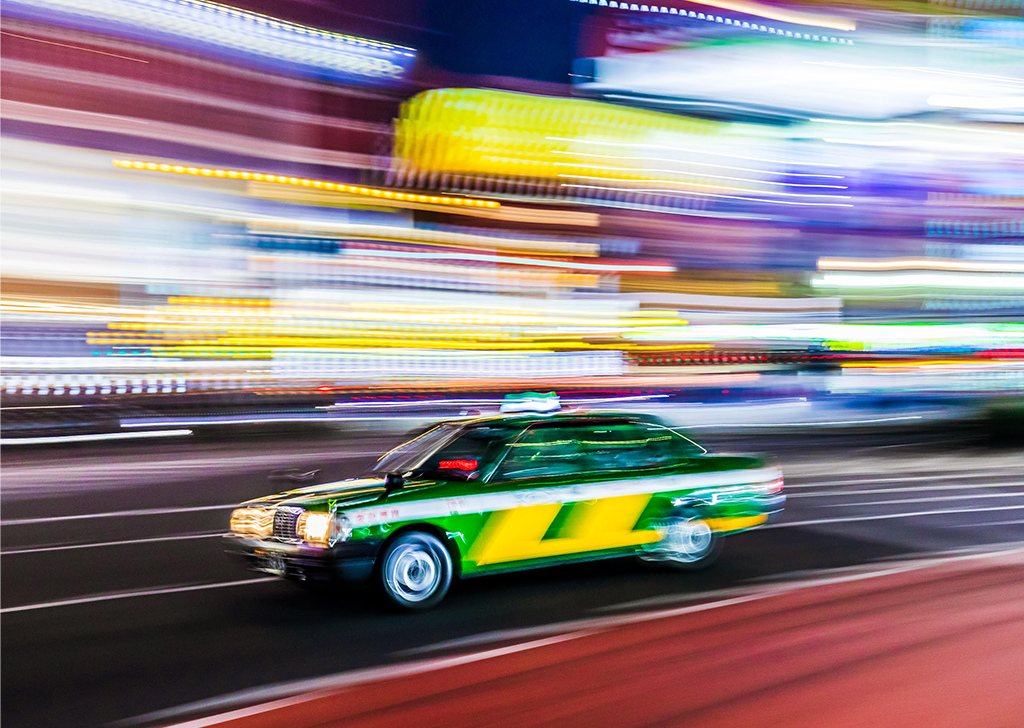 Credit: Uzzy
EOS 5D Mark IV, EF16-35mm F/4L IS USM, 0.3s, f/8.0, ISO 800, 33mm
Panning is a technique that combines a slow shutter speed with camera motion to create a sense of speed around a moving object, such as the scene above. But by adding zooming to the shot, it can create a 3D effect as well. To achieve this, you need to consider synchronising three key elements: the speed of the subject, the speed of panning, and the speed of zooming.
To start, set your shutter speed to be at 1/60 secs and below. Your shutter speed requirement will be determined by the amount of available lighting in the area and your subject's speed (a car will need a faster shutter speed as compared to a runner, for example).

Additional top tips:
Sequence Photography

Credit: Justin Campbell
EOS 6D, 1/3200s, f/4.0, ISO 320,16mm
Sequence photography is a technique used to shoot a series of images where a subject is captured in successive motion, perfect for showing the flow of sports such as snowboarding, diving or skateboarding, like in this example.

To achieve this technique, switch to continuous shooting mode to capture action/movement with a burst of shots. EOS RP in Servo AF mode can track your selected point to ensure that it is always in focus.

To take the shot, choose a frame wide enough to contain the entire movement, you don't want the movement to move out of the frame halfway through. Additionally, make sure that you set a faster shutter speed to freeze the subject's motion. And to reduce unwanted camera movement, use a tripod to keep everything steady.

The next step is to fuse together the various images of your sequence. Transfer the photos to your laptop or desktop, and then stitch up together with applications like Photoshop to merge the actions in different shots together.

Capture movement or action with slow shutter speed

Credit: Arnaud Steckle
EOS 60D, 1/30s, f/4.5, ISO 125, 24mm

EOS RP, RF24-105mm f/4 L IS USM lens, 1/25 sec, f/10, ISO100, 24mm
If you prefer, you can still capture movement through the conventional method. Switch the camera mode to Shutter Priority (Tv) and adjust to a slower shutter speed. Tv mode allows you to focus on getting the right shutter speed for that motion blur effect you desire. It allows the camera to determine the aperture for the correct exposure. Note that in the photo above, the subject was moving across the frame at high speed, so a camera with a slower shutter speed was able to capture the motion blur of the subject while the background remains sharp.

Shutter speed quick tips:
To create a slight blur with a sense of movement, you can start by adjusting the shutter speed from 1/30 secs and so on until you get to your desired outcome.
Use a tripod to prevent camera shake if you choose a slower shutter speed. That is because you want to create motion blur, not a blurry photo.
There is no such thing as the best shutter speed; you will have to experiment until you get the effect you want.

Read up more on continuous shooting here:
4 Ways to Create Better Baby Photos
3 Creative Ways to Use Your Camera's Continuous Shooting Mode