Products >>
All Products
In Focus: EOS RP- Part5
How the Canon EOS RP Enables Hassle-Free Filmmaking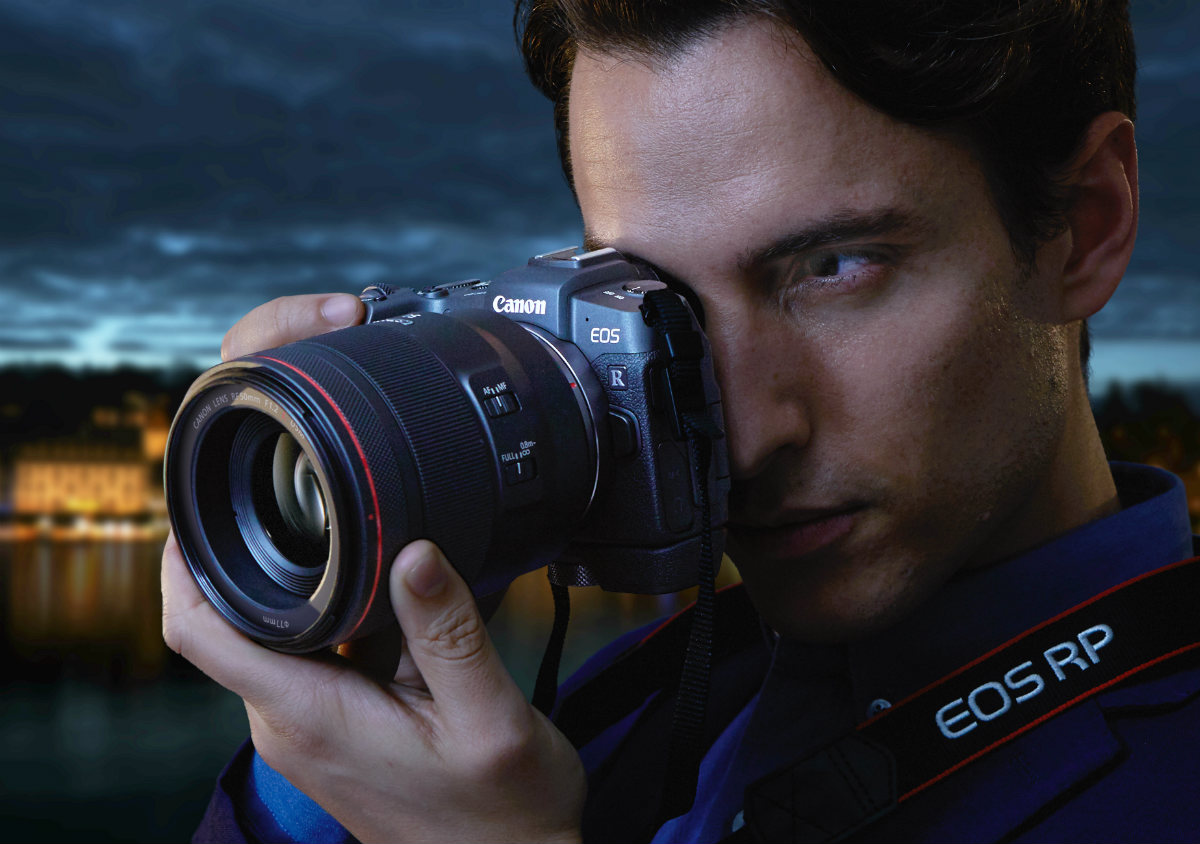 Thinking of making beautiful vlogs and videos? Whether you're an aspiring social media influencer or a seasoned YouTube star, Canon's new full-frame mirrorless EOS RP camera has got you covered with a variety of essential filmmaking features.
Bring Your Stories to Life with 4K
At the heart of movie-making magic lies crisp and clear footage. Wow your followers in stunning 4K video quality (3840 x 2160 pixels). Coupled with the EOS RP's compatibility with a broad selection of EF and EF-S lenses and drop-in filters, you'll now enjoy greater freedom of expression in your filmmaking.
Recording with minimal noise is also possible, thanks to the wide range of ISO sensitivities in the EOS RP: in 4K, it's between 100 – 12,800, whereas the ISO range can be expanded up to 102,400 for full HD movies. This means that you can shoot films at any time of the day and in dimly-lit venues!
Sample 4K footage: Watch this short movie by filmmaker Takayuki Akachi as he seeks out everything red in ordinary life in this short 4K video recorded entirely on the Canon EOS RP.
Nature and travel enthusiasts will also rejoice at the EOS RP's 4K time-lapse shooting, where subtle changes in scenery and streetscape may be captured with high precision in either full HD movie or 4K movie format, over time.
Alternatively, surprise your fans with a quick Behind-The-Scenes shot or a candid Instagram story: the EOS RP's Video Snap feature lets you record short and sweet video clips of 4, 6 or 8 seconds and edit them in-camera, so it's entirely possible to touch base with your audience wherever you go.
The EOS RP also meets your videography needs with a headphone and microphone jack, which comes in handy when you're filming outdoors or need to narrate while shooting.
See also: Introduction to Filmmaking on Your Canon EOS (1): What Every Beginner Must Know
Your New Handheld Companion
The EOS RP makes filmmaking hassle-free.
With the rotatable Vari-angle Touchscreen LCD, check your footage anytime while taking your next selfie video, or experiment with shooting from high or low angles!
Additionally, when you hold the EOS RP in the vertical (portrait) orientation, all the data, icons, histogram and level indicators will automatically be tilted 90°to match the camera's orientation, giving you the freedom to easily experiment with an even greater variety of shots.
You'll also love the enhanced ergonomics of the EOS RP: the grip of the EOS RP is deeply indented to give your fingers a firm and steady grip, maximising your comfort as you shoot. An optional extension grip would increase the height of the camera grip and lend your hand more support.
Plus, the EOS RP is so lightweight and compact that you can literally bring it anywhere on your travels -- perfect for those looking to keep a travel log. At just 485g, it weighs less than a bottle of mineral water! You'd thus retain the flexibility to use a gimbal with the EOS RP.
The EOS RP also comes with an in-built Combination IS system. With a 5-axis camera-shake blur compensation that minimises blurry and/or shaky footage, feel free to move around more as you shoot your films.
Share Your Work Seamlessly
Don't keep your fans waiting! With the Camera Connect App, you'll be able to preset the EOS RP to automatically transfer videos to your smart device as you shoot. Since this transfer is done with the EOS RP's bluetooth low-energy technology, the camera will be able to maintain a constant connection to your smart devices without draining your battery.
This constant connection also lets you review your shots on your smart devices, even when the EOS RP is switched off and stowed away in your bag.
Feel free to share your videos on social media via your smartphone the moment you connect to Wi-Fi!
See also:
Fun Ways to Use Your Camera's Wi-Fi (Part 1): Introduction to Wi-Fi Features
Fun Ways to Use Your Camera's Wi-Fi (Part 2): Real-Life Examples
From stunning graphics to thoughtful ergonomics, this compact full-frame mirrorless camera sure packs a punch. Realise your true creative potential with vibrant, high-definition videos that you can shoot anytime, anywhere.
Experience the Canon EOS RP as filmmaker Takayuki Akachi takes you behind the scenes of his new short film, filmed using the camera.